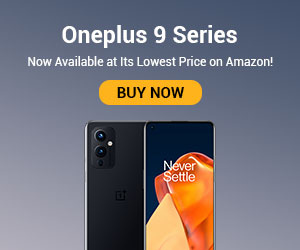 About Udaipur
Udaipur is the most enchanting city of Rajasthan given its exquisite natural ambience, ornate temples and awe-inspiring architecture. The city is situated in a valley and surrounded by lakes and the Aravalli Hills. Whether it's the boat ride in the pristine waters of 'Lake Pichola' or the flattering majestic structure of the Lake Palace Hotel, Udaipur is amongst the most visited cities in the state of Rajasthan. Udaipur indeed is a beautiful place to be for couples, families or even for a larger group of people like corporate picnics and schools as well. As it might turn out costly Paytm bus offers awesome discounts on the bus tickets by using Paytm bus coupons while booking the tickets.
Trivia: Udaipur is referred to as the "City of Lakes" and "Jewel of Mewar"
Why Go There: Heritage| History | Natural Beauty
Ideal For: Heritage Trips | Relaxation Trips | Exploring Rajasthani culture
Things to Bring Back: Lacquer earrings, silver jewellery, 'Bandhani' fabric, organic bamboo cotton, vintage artefacts
---
Places to Visit in Udaipur
16. Lake Pichola
Lake Pichola is an artificial lake built by Pichhu Banjara during era of Maharana Lakha dating 1362 AD. This enchanting lake has a length, width and depth of 3 miles, 2 miles and 30 feet respectively. The lake is surrounded by majestic Aravalli mountains, palaces and bathing ghats. The lake was further enhanced by Maharana Udai Singh who also built a dam on the lake.
A boat ride especially during the early morning hours can prove to be a bliss. The enticing views of the mountains and the palaces lit during the evening hours is a sight to behold.
Open Time: 9:00 AM – 6:00 PM
Distance from the city: 1 km
Time required: 1-2 hours
Ideal for: Nature Lovers | Experiencing Peace & Tranquility
Best time to visit: All year round
Location: Navigate
Don't forget to avail Paytm bus coupon codes to get your bus tickets at cheapest discounts.
---
15. Fateh Sagar Lake
This is the second biggest artificial lake which is surrounded by the Aravalli Hills. One can circumvent the lake by driving on the Moti Magri Road. The lake encompasses an area of a kilometre and is segmented into three unique islands. The biggest island in the lake is called as the Nehru Park and includes a food joint in the form of a boat. There is also a mini zoo on this island. There is a park open for public on the second island while the third island consists of the famous Udaipur Solar Observatory.
Open Time: 10:00 A.M – 5:00 P.M
Distance from the city: 4 km
Time required: 2-3 hours
Ideal for: Friends & Family
Best time to visit: All year round
Location: Navigate
---
14. Jaisamand Lake