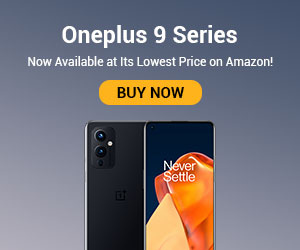 After quite a few weeks of buzz and expectation around the possible launch of a Google app, it is finally here!
Tez, a mobile payment app from Google has launched in India to take us one step closer towards a more secure and friendly person-to-person money transfer.
So what does Google Tez do?
Google Tez is a mobile payments app to securely pay at physical stores, online and person-to-person transfer. The app is based on UPI and supports all 55 banks which support UPI payments in India.
5 Things You Must Know About Google Tez
1. No Aadhar linking or verification needed for sending money
Unlike other UPI apps like BHIM and many others, Tez doesn't need Aadhar verification to work. In fact, the UPI terms don't state the necessity of the Aadhar Card to complete payments.
2. Share Money via Audio QR
Google Tez has a "Cash Mode" which enables users to collect and send payments without knowing the other person's UPI ID, mobile number, and bank details. When the "Cash Mode" is switched on, the app makes transfers through Audio QR which is ultrasonic sound (inaudible to the human ear) that is recognized by two devices to enable transfer.
3. Spam Detection and 24×7 Customer Service
Tez will have a fraud engine which will detect spam and also gives users a 24-hour customer service. This is reportedly a first in the UPI apps space.
4. A Lite App
Google Tez boasts itself as a lite app that occupies only 7MB of space on the smartphone. Updates to the app will be instant from the cloud where it is hosted.
5. Multilingual Support and Partnerships
Tez supports 8 languages which include English, Hindi, Bengali, Gujarati, Marathi, Tamil, Kannada, and Telugu. The app has tied up with Jet Airways, redBus, and Dominos for giving their users exclusive offers.
Google is also planning to release the app in other Asian countries like Vietnam, Thailand, and Indonesia.