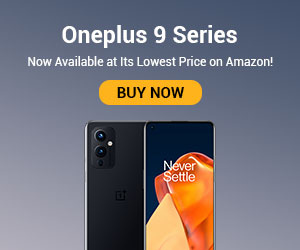 For those who are not inclined towards the sham reality, writing is an escape for them. A writer is always struggling with MS Word sheets, naming ideas as drafts and constantly working to create a magnum opus so vehement that the world would stand still. But one cannot always carry a laptop with him because ideas can pour out anywhere and anytime. And not being able to write because of inadequate resource(s) is the worst nightmare. That is why you need to check these writing apps designed so well that you just cannot write enough.
 JotterPad
The moment you'll install the app, you would understand the whole idea of it. JotterPad is a minimalistic creative writing app with a lot of features to play with. It is designed keeping in mind different shades of a writer. It has syntax highlighting, dropbox integration, export options to PDF and DOCX. The user can change the typography style from essay, newspaper, and novel to poem, lyrics, and screenplay. The full version is available for Rs 350 as Creative Mode which can unlock lot other features.
Available: Android (free)
Monospace- Writing and Notes
The dark night theme is the first thing you'd notice about Monospace. The app lets you organise files with the help of hashtags so that you don't have to look for folders. It supports many formatting styles including Strikethrough, Bullet, Quote, Bold, and Italic. The Pro version lets you keep all your devices synced to the latest version of notes for editing and reference purpose.
Available: Android (free)
Textgram- Write on Photos
Textgram is for those writers who like to post their writing pieces on various social media platforms. The app allows you to write text on pictures. You can choose a background image from 50+ templates or use your own image from the gallery. Customise further with font styles, text effects, frames, stickers, and other filters. The canvas is all yours!
Available: Android (free)
Journey- Diary, Journal
Pin your sweet nothings and nostalgic moments with Journey. The app is stuffed with delightful features like a secret diary lock with password and fingerprint, markdown preview and syntax highlighting. The user can upload 4 photos for a single entry and write about it. Journey also enables geotagging with Goggle Places. Browse entries with either by list, calendar, timeline, photos or atlas.
Available: Android (free)
Hanx Writer
Though our generation never got the chance to work with a typewriter but we have always felt the connection. Hanx Writer is an app to fill that gap. There isn't much to offer but if typewriter is your love, then this fits the bill perfectly. The whole interface of Hanx is like a typewriter with retro animation and audio effect.
Available: iOS and Andriod (free)
Let the story unfold!