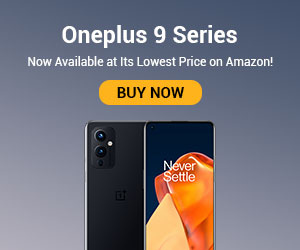 Nothing can as much stir up emotions as a spoonful of smooth hazelnut spread. Check out this quick review of hazelnut spreads and see which one gets you drooling.
Spreads are at the heart of fixing easy and lip-smacking snacks. Hazelnut spread is one such popular combination that packs hazelnuts' goodness and the delicious taste of cocoa in one. These sweet spreads taste great as a topping for pancakes, cereals, waffles, or as a common ingredient in your baking recipes. Hazelnut spreads have earned huge admiration- thanks to the rich, velvety taste they offer. We have enlisted some hazelnut spreads we think are worth giving a shot.
Best Hazelnut Spreads
1. Nutella
Think of hazelnut spread, and Nutella pops up in your mind. This celebrated chocolate hazelnut spread has well-integrated itself in several recipes over time. It is a unique combination of roasted hazelnuts, skimmed milk, and a hint of cocoa. Additionally, it is free from artificial colours and preservatives.
Vanilla
This hazelnut spread hosts the natural flavour of vanilla.
Editor's Choice
20
2. Nutralite
Nutralite hazelnut spread is the right balance of taste and health. This crunchy spread contains a mix of hazelnuts, cocoa, and quinoa. Pair it with oats, parfaits, toasts, pancakes, and waffles to relish the rich, yummy taste.
Protein
This crunchy hazelnut spread recipe houses the power of proteins sourced from quinoa.
Premium Choice
20
3. Lindt
The Lindt hazelnut spread is a dense, nutty offering that conforms to the high standards of a good quality hazelnut spread. This delicious treat can be spread on a croissant, dipped with fruits, or topped over desserts. Add it to your muffin and cake batter to elevate your baking experience.
40% Hazelnuts
This hazelnut spread contains 40% hazelnuts.
Trusted Choice
20
4. Jindal
Jindal brings you a smooth and creamy chocolate hazelnut spread. It contains a blend of 15% roasted hazelnuts, cocoa beans, groundnut oil, vanilla, and skim milk. Snack on this hazelnut spread and relish on the nutty flavours by including it in your breakfast recipes.
No Palm Oil
This hazelnut spread stands apart from its counterparts as it is free from palm oil.
Smart Choice
20
5. Pintola
With an ingredient list that features 17% roasted hazelnuts, Pintola hazelnut spread is in a class of its own. This ultra-smooth, creamy spread is free from palm oil and contains responsibly sourced ingredients. It offers a signature taste of dark chocolate and natural vanilla flavour. Use it to whip up healthy shakes and smoothies or as a spread for sweet sandwiches and chappatis.
Zero Trans Fat
This delicious hazelnut spread is a cholesterol-free and trans-fat-free option.
Expert Recommended
20
6. The Butternut & Co.
An ultimate delight for your tastebuds, hazelnut spread by The Butternut & Co. is a real crowd-puller. It contains premium quality almonds, hazelnuts, cocoa powder, and coconut sugar. This nutty hazelnut spread is full of nutrition and flavours. Additionally, it is free from refined sugar and lets you experience a guilt-free indulgence.
Vegan
This all-natural hazelnut spread is free from dairy and crafted with love for the vegan crowd.
Also Try
20