The Internet is a really strange place.
One moment you are just a normal person online and the next moment you are a worldwide sensation. It doesn't take any superhuman effort or a hard fought achievement to be a star on the internet.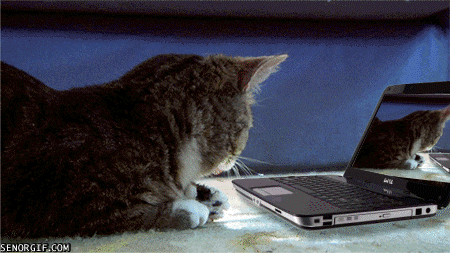 It's all about virality.
If 8 out of 10 people find something interesting and really addictive, it sure is going to go viral.
Check out these 6 people who out of the blue came to be super famous, all thanks to virality and the internet of course!
1. PPAP (Pen Pineapple Apple Pen)
To give out a crazy viral music video, you apparently don't need to be a musician or singer in the first place. PPAP or Pen Pineapple Apple Pen is a testimony to this claim. The singer and songwriter of this 45-second viral megahit has no history in music.
Japanese comedian Daimaou Kosaka penned this song casually sitting at home listening to a catchy tune. He uploaded it to YouTube on 25 August 2016 and… boom!
https://www.youtube.com/watch?v=RY7vcYvb69k
2. Arshad Khan
He is the famous Chai Wala the whole world was gushing about. One photo was all it took to put Arshad Khan from selling tea to becoming a model. Soon after the image of a young lad with piercing blue eyes went viral, modeling agencies rushed to sign him.
He has bagged a modeling contract with an online shopping site which put him on the homepage with the tagline 'Chai wala is no more a chai wala…. he is Fashion wala'.
3. Sonam Gupta
If you think you need a face to be popular on the internet, then think again!
Sonam Gupta broke the internet and went viral without ever having a face. In fact, no one even knows if she is for real. Known from the "Sonam Gupta Bewafa Hai" scribbling on a 10 rupee note, the mystery star stole all limelight post demonetization in India, thanks to the fun-loving internet.
Of late, she was also seen on the moon 😛
4. PSY
Park Jae-Sang or professionally known as PSY broke the internet with his hugely viral music video 'Gangnam Style' which was released in 2012. A South Korean singer, rapper, and songwriter, PSY never imagined that the internet would hop on his particularly strange music.
Gangnam Style swept records after records and is the highest seen video on YouTube with a staggering 2.7 billion views. You can't help but groove to the super catchy music and the trademark horse-riding dance moves of Gangnam Style.
Oppan Gangnam Style 😀
5. Taher Shah
While Justin Beiber, Beyonce, and Adele have to work themselves off to deliver hits, out comes a breakthrough singer who smashes records for fun.
Say hello to Taher Shah, the fame of 'Eye to Eye' and 'Angel' hit singles. In 2013 when Shah released Eye to Eye, it was the most popular thing on the internet. He repeated the feat again in 2016 with the release of 'Angel' song.
Come fall in love with music again 😀
https://www.youtube.com/watch?v=ncdLBvFIIco
6. Salt Bae
What do you do when you find a chef who sensually spanks and salts his meat?
Make him famous of course!
Nurset Gokce, the cool Turkish chef with dark shades is the first internet sensation of 2017. He may come across as a fashion conscious model but boy he loves his meat!
Here's him in action and watch out for those salt sprinkles at the end 😎