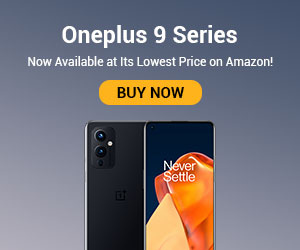 Airtel is an Indian telecommunications provider company that has over 300 million subscribers over the world. Airtel provides one of the best DTH television services in India with numerous channel plans in HD & SD quality. If you are an Airtel subscriber looking to change your Airtel DTH plan, then this piece of information is exactly what you need. Here is a step by step guide to change your Airtel DTH plan.
How To Change Airtel DTH Plan?
Log on to Airtel's website
Enter your registered mobile number and OTP you have received via SMS
Now, login to your airtel account
Select the DTH symbol on the left-hand side and then go to the 'Connections' tab
Select the 'Change Base Pack' option
Choose the plan you wish to subscribe to
Click the 'Get It' icon and pay online
You can also check out the best offers on Airtel DTH recharge plans to save on your monthly expenses. Simply click on the 'Avail Offer' button below to unlock the best offer.
Avail Offer
Frequently Asked Questions About Airtel DTH Plan Change (FAQs)
Is it easy to change Airtel DTH plan?
Yes, it is very easy to change Airtel DTH plan. You can do it by following the steps given above. You should also see how to add Airtel DTH channel in case you need to add an individual channel instead of changing your entire pack.
Is it important to have a registered phone number to change the Airtel DTH plan?
Yes, it is necessary for you to have a registered number as the SMS containing the OTP before changing the plan will be sent to your registered mobile number only.
Can I change to an HD Airtel plan?
Yes, you can change to an HD Airtel plan, provided you have a set-top box and a Tv that allows HD streaming. You can see all the different Plans & Airtel DTH Channel List in case you wish to watch HD channels. In case you do not have an HD connection, it would help you if you read our simple guide that shows how to HD upgrade Airtel DTH connection.
Should I check my balance before changing my Airtel DTH plan?
Yes! If you still have remaining balance then it might be waste to change your Airtel DTH plan. You can read here about how to check Airtel DTH account balance so that you never waste a penny!
Don't forget to check the latest Airtel DTH recharge offers online.
Similar Reads: