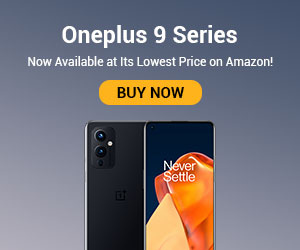 A destination of the world's most expensive house and one of the seasonal migration areas for Flamingos, Mumbai has a lot more to offer to its tourists than just being a metropolis. A city bustling with energy, alive 24X7, Mumbai is a powerhouse of hard workers. Home to those who dream big, the city is full of hustle day in and day out. Holding the position of the second most populous metropolitan cities of India, Mumbai is said to be one of the thriving megacities of Asia. A conglomeration of seven islands along the Western Coast of India, the city experiences a tropical wet and dry climate. One can ideally plan a trip to Mumbai during the months of November to February.
With many prominent landmarks and archaic buildings, this city harbors two of the most important ports and some of the most popular beaches of India.
Why Go There? Beaches | Annual Festivals | Colonial Buildings | Religious Places | Markets | Nightlife | Movie Industry Exploration
Ideal For: Friends | Family | Artists
Trivia: Mumbai is the birthplace of Bollywood. It is also the birthplace of Zubin Mehta, the conductor of Western and Eastern classical music. The city has also been a prominent place of education for Freddie Mercury, the frontman of 'Queen', one of the greatest rock bands ever.
Things To Bring Back: Jewellery | Khadi Clothing | Leather Jackets | Cinematic Souvenirs
---
Beaches In Mumbai: List Of 10 Top Beaches In & Around Mumbai
| | | |
| --- | --- | --- |
| Beaches In Mumbai | Region | Distance from City Center |
| Aksa Beach | Malad | 20.5km |
| Juhu Beach | Ville Parle | 8.8km |
| Chowpatty Beach | Girgaon | 16.3 km |
| Versova Beach | Versova | 11.1km |
| Madh Island Beach | Madh | 15.6km |
| Silver Beach | Juhu | 16.5km |
| Marve Beach | Malad West | 21km |
| Manori Beach | Manori | 24.3km |
| Gorai Beach | Gorai | 28.1km |
| Uran Beach | Navi Mumbai | 31.3km |
---
Complete Guide To The Best Beaches In & Around Mumbai
1. Aksa Beach – Popular Beach in Mumbai
One of the most popular vacation spots for those who travel to Mumbai, Aksa beach is a true mirror of the ideal beauty of a seaside. Lined with magnificent palm fringes, street food stalls and cozy tourist accommodations for a relaxed stay, the beach features a laid-back atmosphere. And the bonus point is that the place is far from crowded.
Distance From City Centre: 20.5 Km
Best Way To Get There: Reach Aksa beach via local transport.
Things To Do At Aksa Beach:
Jog on the glistening sand of the beach
Experience the magical sunset here
Relax for a while in silence and hear the waves splashing
Go for a family picnic
---
2. Juhu Beach – Famous Beach in Mumbai
Juhu Beach is one of the most popular beaches in Mumbai among the tourists and locals both. Located by the shoreline of Arabian Sea, this beach experiences heavy footfall throughout the year. From residents of Mumbai to tourists from nearby places, Juhu beach is mostly flooded with people. Bordering a posh locality, this beach offers its tourists some of the most scenic views of the waterfront along with traditional street delicacies of the region.
Distance From City Centre: 8.8km
Best Way To Get There:
Road: To reach Juhu Beach, you can commute via local transport, taxis or autos.
Things To Do At Juhu Beach:
Treat your taste buds with the most amazing street food
Enjoy horse ride and camel ride
Jog or walk on the mesmeric sands of this beach in the morning
---
3. Chowpatty Beach – Beautiful Beach in Mumbai