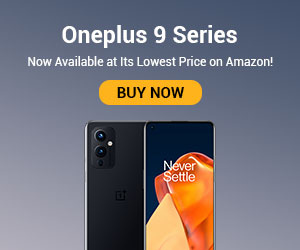 Is 1 Ton AC Suitable for You?
Basically, 1 ton AC is best suited for small bedrooms or living rooms up to 115 sq ft. In case if your room size is bigger than 115 sq ft. or situated above the 2nd floor with direct sunlight through windows then you should opt for 1.5 Ton Split AC.
Before buying a 1 Ton AC, you should be aware of important factors like Condenser details, Star rating and Quality of filters. Read about all these factors in detail here.
List of Best 1 Ton AC Brands
1.Voltas Air Conditioners
Types – It is available in 3 Variants: Window AC, Split AC, Inverter Split AC. Read about all types of AC in detail.
Condenser –1 ton Voltas AC are mostly equipped with Aluminium Condenser as these are mostly installed in small sized rooms. Voltas 1 ton Air Conditioners Condensers comes with Blue Hydrophilic Aluminium with Copper tubes which last longer than the normal ones.
Features – All Voltas 1 Ton Air Conditioners come with Anti-Bacteria Filter, catalyst filter, Nano Silver filter, Self-diagnosis system which helps in removing invisible particles, bacteria and hazardous smoke. Its noise level is less than 40dB which makes it a practical noise free appliance when compared to ACs from other brands.
Controls – It comes with a LED display panel, Auto Restart, sleep mode, Dehumidification, child lock and moreover the remote comes with Nightglow button for easy operation during night time.
Where to buy– It is available at both Online and Offline stores starting from a range of Rs 22,000 only.
2.Sansui Air Conditioners
Price– This is one of the cheapest brands in this 1 Ton AC Segment.
Types– It is available in 2 Varieties: Split AC and Inverter Split AC.
Condenser– It is equipped with Aluminium Condenser with Blue Fins which helps protect it from basic corrosion.
Features– It comes with an Activated carbon filter, Auto-Clean function and Silver Ion filter which helps in removing the small particles, bacteria, harmful smoke and pet hairs. The auto clean feature helps in keeping less load on the compressor and lasts longer.
Controls– Other controls like LED Display, Auto Restart, Sleep mode, Dehumidification, Child lock etc.
Where to buy– It is a Flipkart exclusive product and you can buy it online starting from a price range of Rs 19,000 only.
3.LG Air Conditioners