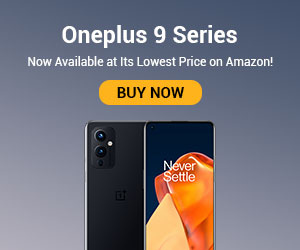 There was a slew of new car launches in 2020 but, who did the best job of helping us understand them? Well, CashKaro did a little research and came up with a list of the Best Automobile Bloggers Of 2020! We've chosen the best car blog on the basis of unique content, fan following and factual accuracy. So here's the list in no particular order:
Vikas Yogi
Blog Name: Indiacarnews

FB Fans: 464465 | Twitter Followers: 2415
Why he does it?
"The first of course is my love for automobiles ever since I was kid. So the first thing I opted right after my studies was automobile journalism", Vikas told us. He got opportunities to work with some of the finest media brands including NDTV and Indian Express. So, he decided to own his thing where he could do everything right from writing news stories, reviewing cars and creating exciting video content.
Why We Loved This Blog?
Included in 2017's 'Top 10 Most Promising Automobile Portals' as per SiliconIndia, India's leading Business & Technology Magazine
Gives all information about the product on one page itself
First self-funded blog to cater to regular news, latest automobile updates and product reviews & comparisons in Hindi
Country'sonly premium Hindi automobile video creator
Provides pictures, specifications and prices of new cars, bikes etc.
Speaking of recently launched cars, Vikas personally loved the Skoda Octavia RS, Mercedes-AMG GT, Volvo XC60 and the BMW 7-series. Among mass-segment cars, he liked Jeep Compass, Tata Nexon, the new Ford EcoSport, Hyundai Verna, Maruti Suzuki Dzire and Honda WR-V.
Rohit Khurana
Blog Name: Carblogindia

FB Fans: 117576 | Twitter Followers: 6521 | YouTube Views:46561
Why he does it?
"I have been quite close to automobiles since my college days. During college days we participated in the SAE Formula Student competition where we built a Formula Student car (back in 2004-5). Since then I have a deep passion for automobiles which led me to start Car Blog India", said Rohit.
Why We Loved This Blog?
Latest car and bike news, articles on automobile technology, automobiles comparison, best test drive reviews etc.
Updates on new car, bike launches across the world
Covers walk around videos of cars and bikes
Showcases motorsports events
Displays pictures, specifications, prices, mileage information of new automobiles
Rohit personally loved Volvo V90 Cross Country, Hyundai Creta, Maruti Ciaz, Renault Duster etc. this year. Amongst bikes he liked Royal Enfields new range, Bajaj Dominaar and Harley Davidsons.
Sagar Patel and Nabanita Singha Roy
Blog Name: Rushlane
FB Fans: 538250 | Twitter Followers: 5234 | YouTube Views: 17409
Why they do it?
"Luckily, we were enthusiastic about automobiles to begin with and that keeps us motivated since we get to do what we enjoy. The opportunity to connect with readers through stories proves to be a daily motivator", Sagar and Nabanita told us.
Why We Loved This Blog?
Leading source of new cars, bikes' news and reviews
Comparison of different automobiles based on prices, features etc.
Updates on new car, bike launches across the world
Exclusive videos on various automobiles
Car events and latest automobile industry news
Sagar and Nabanita personally loved cars like the Maruti Dzire, Skoda Kodiaq, Jeep Compass amongst the new launches of 2017. Further, KTM Duke 390, TVS Apache 310 were their favourite bikes.
Amit Chhangani
Blog Name: Motoroids
FB Fans: 1506378 | Twitter Followers: 3984
Why he does it?
"As a youngster I was always a big fan of cool cars and fast bikes. At a very young age I had decided that I wanted to do something related to cars and bikes only. That passion within drove me to become a motoring journalist to start with, and later create Motoroids, which went on to become a leading auto blog in India", Amit told CashKaro.
Why We Loved This Blog ?
Latest information on the recent and upcoming car and bike launches
News, and reviews of various new and modified automobiles
Cars and bikes blog on popular and recent stories etc.
Exclusive photo and video gallery on latest cars and bikes
Coverage of Motorsports shows and Auto expos
Amit personally loved The Jeep Compass, which he felt was an impressive launch in 2017. "The new Hyundai Verna and the Dzire, though not path breaking, were great improvements over the versions they replaced", added Amit. For bikes, he chose Dominar400, TVS Apache RTR 310RR and the updated range of KTM bikes.
Rachit Hirani
Blog Name: Motoroctane
FB Fans: 25601 | Twitter Followers: 747 | YouTube Views: 107725
Why he does it ?
"Passion and love for vehicles is the reason – we have a strong YouTube base too", Rachit told us.
Why We Loved This Blog ?
Latest information on the upcoming auto expo, car and bike launches
First drive experiences, reliability reports of varied automobiles
Travel blog for adventurous stories
Discount offers on different automobiles
World car news, expert automobile reviews , comparison of various automobiles
Rachit found it hard to pick a personally favourite as he loved many cars and bikes launched in 2017. There were also some bloggers we couldn't get in touch with, but we are including them here because we believe they deserve to be part of this list.
Shrawan Raja
Blog Name: Indianautosblog