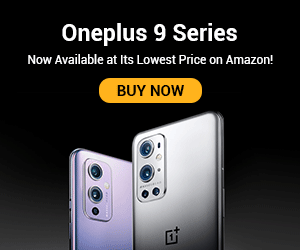 It's a blissful time for any mother when people arrive to wish and share their greeting with her on the day of her baby shower. It also is a great day for people to shower the new mother with amazing gifts and what better gifts to serve than baby products. This blog is all about the best baby products and gifts to give to your friends and family having new babies.
Shopping for baby gifts and products has never been easy, it's always hard to know what you are looking for and indeed even harder to get it at a cheaper price because baby products are always so expensive. FirstCry offers all baby essentials and FirstCry offers today a lot of gifts under a specific gift category as well. Check out the best one's here;
– Himalaya Baby Care Gift Pack of 7 With Window Packaging
Ensure that every baby's skin remains soft and healthy with the Himalaya Herbal Babycare gift pack. This gift box will benefit every little one's overall growth and development. It also makes a great gift for a baby naming ceremony. Don't forget to avail FirstCry Coupons to grab them at discounts.
– Bembika Knitted Bunny Cap & Diaper Cover Photo Props Set
Made with love this adorable baby costume is perfect for your little one. Beautifully crafted from soft fabric, Each design is exquisite and delicate. Definitely a wonderful gift for newborns and infant families. Get it delivered to your doorstep for free by using FirstCry coupon code.
– Pearhead Clean-Touch Print Pad – Pink
It comes in different unique colors and is a great gift to the parents of a newborn baby to remember their baby's first steps by. It costs about Rs. 724 and you can get it at amazingly cheap price by using FirstCry promo code while ordering it from Firstcry.
These are some of the best baby gifts that are perfect for baby showers and newborns. They are offered to you at great deals and discounted rates by using coupon codes for all. Checkout CashKaro website for more deals, offers and discount coupons to shop online.