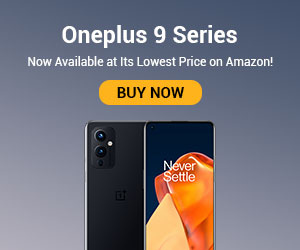 Painting your nails or getting yourself a manicure is one of the most satisfying things to indulge in. On the other hand, removing nail paint is just as disinteresting. If your nails are particularly brittle, scrubbing your nails off fancy gels, acrylic or glitter laden paints can be even more dreadful. Since beauty products have a direct contact with your skin, one must never compromise on the quality of the products that you choose to use, so as a rule of thumb it is always advised that you pick the best ones out there. To remove layers of stubborn polish quickly, we've listed out the best nail polish removers nail that can do that job with perfection. Go, get your dream manicure right away!
Best Nail Paint Removers
1. Colorbar Nail Polish Remover
Our first pick in this list of the best nail polish removers is one of the most coveted nail polish removers from Colorbar. Colorbar's nail polish remover is ultra-efficient and infused with Jojoba oil, Protein and Vitamin B5, all of which work towards strengthening the nails while also protecting them from potential damage or chipping. The nail paint remover is acetone-free and dermatologically tested, so you can be assured that it won't cause dryness to your beautiful nails and is completely safe for all types of nails.
Pro Factor: This nail polish remover provides nails with moisture and nourishment.
What's Good:
The quantity for the price is excellent
A few swipes is enough to clear nail paint residues
Pleasant smell
Sturdy bottle
What's Bad:
Buy Now
2. Lakme Nail Polish Remover
Hands down another popular name when it comes to the best nail polish removers is the favourite, this nail polish remover is a multi-tasker. It removes the most tenacious shades with utmost ease, prevents dryness and strengthens your nails as well. The formula is enriched with Vitamin E and is acetone free.
Pro Factor: Soak a cotton ball with this remover and massage your nails. The strong formula expertly removes all nail colour for beautifully prepped nails.
What's Good:
Preferred by beauty stylists
Mild fragrance
Acetone-free
What's Bad:
Buy Now
3. Maybelline Nail Polish Remover
A name that has become extremely popular amongst young women globally, Maybelline Color Show brings to you a fine nail polish remover that serves its purpose efficiently. This handy beauty expert pampers and nourishes your nails. This nail paint remover is light blue in colour and is infused with the goodness of Vitamin E which leaves behind a healthy sheen. It comes in a small wide clear glass bottle which is leak-proof and easy for carrying around on vacations. It boasts a unique floral fragrance with a hint of alcohol present in it.
Pro Factor: It takes about two strokes to remove layers of nail paint from the nail, though glitter-based nail paints may require a few more coats.
What's Good:
It does not cause dryness to nails.
This nail polish remover by Maybelline is enriched with the goodness of Vitamin E.
One of the best non-sticky nail polish removers.
What's Bad:
Buy Now
4. Kara Nail Paint Remover Wipes
Boasting a refreshing rose fragrance, this beauty essential from Kara is one of the best nail polish remover pads in India. Richly infused with the goodness of Argan Oil, Olive Oil, and Vitamin E, this nail paint remover helps you maintain strong and moisturized nails. One of its biggest advantages is that it does not leave behind a chalky residue and removes even the darkest of shades with absolute ease. The pads are thin, moist and glide gently on the surface of the nail.
Pro Factor: This is a dermatologically tested nail polish remover that is free of chemicals such as acetone, toluene, and paraben. So, you can use it without worrying about any dryness or nail chipping.
What's Good:
Best budget-buy nail polish remover pads that also had good quantity.
The fragrance is not strong.
Nails do not get scarred or chipped.
What's Bad:
It may feel a little oily when using initially.
Buy Now
5. Deborah Nail Polish Remover
Skin-friendly and easy to use, Deborah's nail polish remover is a must-have for all the fashionistas out there. It is perfect for every nail type and has been crafted using a DH Mineral Complex formula which is a special blend of minerals that hydrates the nails while generating healthy nail growth. It is an acetone-free nail polish remover and comes in a round pink plastic bottle. This nail polish remover has a mild vanilla fragrance and works efficiently in removing grainy and glittery nail polishes.
Pro Factor: This is one of the best nail polish removers for removing stubborn glittery nail polishes which usually take longer to remove.
What's Good:
It does not have a strong fragrance.
Removes glitter polishes faster than an average polish remover.
Acetone-free nail paint remover
What's Bad:
Buy Now
6. Kiko Milano Nail Polish Remover
Touted to be the best nail polish remover for delicate nails, this nail polish remover is a recent launch in India but has already become an instant hit among beauty enthusiasts. Always pick a nail polish remover that has extra properties, and that's when Kiko Milano hits the mind. Boasting the goodness of Keratin Oil, it is an instant nail polish remover that works on a rapid action technology to provide you healthy natural nails. Paraben-free, it has a delicate Orchid fragrance and helps improve the appearance of the nails while removing polish.
Pro Factor: The nail polish remover comes in a translucent bottle which easily helps identify the amount left in the bottle, a boon for regular users.
What's Good:
The Keratin present in it helps strengthen nails
Travel-friendly packaging
Removes glittery particles from the nails effectively.
What's Bad:
The wide mouth can cause spillage if not kept carefully.
Buy Now
7. Faces Canada Nail Polish Remover
Dip, twist, and remove! Voila! You have instantly clean nails, all thanks to this unique nail polish remover by Faces. Remove your nail polish without using cotton and making a mess while nourishing them at the same time. With so much goodness and care that your nails will never have a bad day again. This remover comes with a acetone free formula, miracle oils and natural extracts your nails are going to love. Bid goodbye to cotton and mess. Floral fragrance to leave you with extreme delight. Removes Nail Paints Easily Natural Ingredients like Aloe Vera, Vitamin E, Olive Oil etc. Special Floral Fragrance Travel Friendly Pack Acetone and Paraben Free Formula.
What's Good:
Removes nail paint easily
Pleasnt floral fragrance
Hassle-free nail polish remover
Travel-friendly
What's Bad:
The sponge inside can get spoiled if not used with care.
Buy Now
Also read: