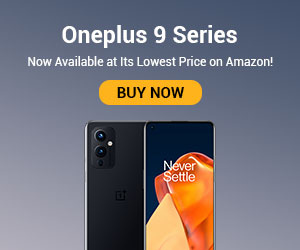 If you love reading and are stepping into the realm of non-fiction books, here are some fantastic digital editions that you can check out.
This list contains all kinds of non-fiction books that anyone can read. So, without further ado, here are some gripping non-fiction titles that you can invest in. The best part is that you spend comparatively less on these titles and get them straight to your device within a few minutes of your purchase.
Non-Fiction Books
1. Sapiens: A Brief History of Humankind by Yuval Noah Harari
This book by Yuval Noah Harari throws light on all the years since the beginning of humankind. It begins by telling how in a long span of 4.5 billion years, humans among all the species have paved their way to development and advancement. It further talks about humans being intellectual yet the most destructive species to live on earth ever. The narrative charts a journey from the Stone age to the Silicon age and introduces the evolution of apes into rulers of the world very subtly.
Extraordinary
This book narrates the history of humankind in an extraordinary way.
Editor's Choice
20
2. Thinking, Fast and Slow by Daniel Kahneman
Daniel Kahneman, in his book Thinking, Fast and Slow, talks about the two ways of thinking that dominate our judgement, and how they arrive at different results. This book is full of techniques that create a seamless blend of the fast intuitive thinking and the slow rational thinking leading to slower yet smarter thinking. It explains the literal meaning of various terms like attention, laziness, and association that affect common sense.
Strong References
This book uses strong references to explain and improve sub-conscious thinking.
Most Popular
20
3. Twelve Years a Slave by Solomon Northup
This book by Solomon Northup chronicles one of the most challenging parts of his life. This autobiographical narration follows Northup as the lead and a free person, skilled carpenter, and violinist. While on tour to New York and Washington DC, he gets drugged. Sold into slavery, he spends 12 years in captivity following the commands of Edwin Epps – a sadistic plantation owner. After a series of secret exchanges of letters to his hometown, Northup finally finds freedom.
Eyewitness Account
This book narrates the first-hand account of slavery and other sadistic practices in the mid-17th century.
Most Loved
20
4. Think Like a Monk by Jay Shetty
This book is written by Jay Shetty, one of the widely acclaimed purpose coaches and a British author. Think Like a Monk teaches readers to overcome negative and self-sabotaging thoughts to instil calm and find the purpose of one's life. Divided into three parts, this book gives chunks of advice and exercises to help reduce everyday stress, improve focus, better relationships, and identify oneself.
Experience-Based
This book develops on Jay's experience as a monk in the Vedic Tradition and helps clear roadblocks that hinder potential and power.
Best Overall
20
5. Attitude Is Everything by Jeff Keller
This book by Jeff Keller teaches the reader to control their thoughts, behaviour, and actions to unleash the hidden potential. It prioritises three aspects and emphasises that you can succeed by controlling your mind, watching your word, and taking active steps towards your ultimate goal. The book shifts the perspective quickly and motivates the reader to keep going even if the situations are adverse.
Powerful
This book talks about three powerful steps of thinking, speaking, and acting that build the base for everything.
Next Best
20
6. The Theory of Everything by Stephen Hawking
Stephen Hawking, in his book The Theory of Everything, captures the intricacies of his research on multiple subjects. The detailing is flawless, and so is the narrative. The research process took him more than a decade to decode everything that the universe has or is made of. In this book, he quotes various well-known discoverers like Aristotle and Hubble to lay a base for his theories and reach the limits of modern physics.
Seven Lectures
This book is a compilation of seven lectures that talk about everything – from the universe to string theories.
Versatile Pick
20
7. Mossad by Michael BarZohar and Nissim Mishal
The narrative of this thrilling book develops on the authors' own experience in Mossad, Israel's security arm that is widely acclaimed as the world's best intelligence agency. It chronicles dynamic missions assigned to Michael BarZohar and his ally Nissim Mishal, that were dangerous, crucial, and hidden from the eyes for long. This electrifying narrative is sure to give you goosebumps as the book proceeds.
Spy Story
This book is a spy story and biographical narrative of the missions undertaken to protect the masses.
Recommended
20
8. The Brain: The Story of You by David Eagleman
One of the best non-fiction reads out there – The Brain captures the neurological and biological aspects of this organ in great detail. Written by David Eagleman, the book takes readers into the realm of billions of tangled brain cells with zillions of connections. The book is spruced with interesting facts and tells interesting stories on its functioning when exposed to different conditions. The gist of the narrative lies in how you perceive reality depends on how you interpret your senses.
Blend of Humour and Awe
This book is a perfect blend of humour and awe-inspiring facts that take the reader on a journey through the pathways of their mind.
Also Consider
20