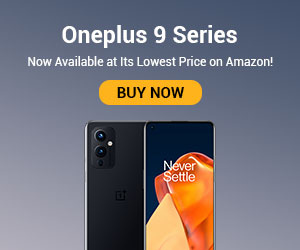 Want to get lost in the fresh smell of patisseries and bakeries? Want to get awestruck by looking at the mesmerizing architecture? Want to absorb all the romantic vibes you can? Even if one answer to these questions is 'yes', Paris is the holiday destination that you are looking for!
No, it is not heavy on your pocket. Even if it was, here is the list of top hostels in Paris to make your wine and cheese experience suitable for your budget by using Booking.com offers on hostel bookings via Booking.com.
Here is the list of best hostels in Paris:
The people hostel – Paris 12
Located close to the iconic Opéra Bastille, this property offers both hostel dormitories and hotel structure rooms. You can stay at this best rated property in Paris and save yourself from exceeding your spending limit by using Booking.com coupons.
Adveniat Paris
This beautiful stay in the heart of Paris is located close to the beautiful Eiffel Tower. Yes, this is the best option for you if you want to closely appreciate the beauty of the Eiffel Tower while taking an evening stroll. Now, you can use Booking.com deals to get attractive offers and book this property at discounted rates.
Les Piaules
Located close to the popular area of Belleville, this hostel is one of the highest rated hostels in Paris. Serving tasty Parisian breakfast and offering beautiful views, this place can now be booked at cheap prices by availing Booking.com deals.
Hostel Eiffel
What can give you the vibe of Paris better than the hostel named Hostel Eiffel? Well, this hostel located close to its namesake, is a travellers' favourite and always housefull. So, you should try getting a booking here while you can by using Booking.com offers.
Hiphophostels

Hiphopstels have several hostels located across Paris and each one is unique in its own way! While one of its hostel named Oops, is located in the 15th district and is close to Place d'Italie, the other one is located in the heart of the city and is not so far from Metro and the train station thus making it a simple affair for anyone to visit the major sites in the city. So make use of Booking.com offers and book your rooms at reduced prices using Booking.com coupons!
What are you waiting for now?
Eiffel Tower, the Louvre Museum, Arc de Triomphe, one of the four Fashion Capitals of the world, best bakeries, the list is endless.
Paris has all that you need for a perfect European holiday. Don't delay it further and catch the best Booking.com coupons to book your holiday today!
Also, check out CashKaro.com for the more Booking.com offers on hostels in Paris.
Au revoir!
See you in Paris.