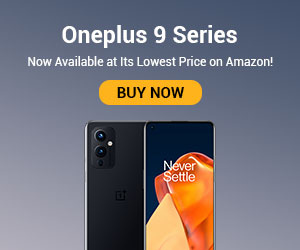 Sprinkling a dash of cinnamon is one of the ways to add extra flavours to your cooking preparations. Take a quick look at some of the best brands of cinnamon powder.
From Indian curries to American pies and cold coffee, cinnamon has made its way as a kitchen staple worldwide. This spice can transform the taste and aroma of all sweet and savoury dishes and even beverages. A key ingredient in several cuisines, this culinary delight also hosts impressive health benefits. Available in sticks and powdered form, it is obtained from the dried barks of the cinnamon tree. With an outstanding nutrient and flavour profile, what's not to love about this spice? Here is a list of the best brands of cinnamon powder for your daily cooking fix.
Top Cinnamon Brands
1. NatureVibe Botanicals
Naturevibe Botanicals brings you high-quality, organic cinnamon powder. It is free from added sugars and hosts sharp flavours for an added twist of spice. It can be used as a face and hair scrub, and a pinch of this spice in your food can also help in managing wellness.
Chemical Free
This cinnamon powder is an organic product obtained from trees cultivated without chemicals and pesticides.
Editor's Choice
20
2. Urban Platter
This full-bodied and extremely flavourful cinnamon powder by Urban Platter is the right choice for all delicacies. Use this condiment to add a ton of flavour, mild aroma, and delicate sweetness to desserts, cereals, beverages, curries, and almost everything you can imagine.
Pure
It contains pure cinnamon powder and is free from additives and fillers.
Popular Choice
20
3. Sorich Organics
The Sorich Organics cinnamon powder hosts a characteristic subtle flavour and earthy aroma that makes it stand out from its counterparts. It is sustainably sourced and tested for quality, taste, and freshness.
Pungent
It is a powdered form of Ceylon grounded cinnamon well-known for its sharp, spicy aroma.
Trusted Choice
20
4. Bake King
This cinnamon powder by Bake King offers sweet and spicy flavours in all its perfection. This all-natural cinnamon powder comes well-packed and sealed to keep the flavour profile intact.
For Baking
It is formulated by baking experts to adhere to your baking needs.
Strong Contender
20
5. Arya Farm
This cinnamon powder by Arya Farms is a finely grounded and aromatic offering. It is a 100% pure and NPOP certified product obtained by crushing cinnamons cultivated without pesticides and chemicals.
Pack of 4
You can avail of a pack of 4 properly sealed packages in a single purchase.
Runner Up
20
6. Caramel Organics
This cinnamon powder by Caramel Organics is certified kosher and organic. It is a product of crushed sustainably and organically sourced cinnamon sticks. It is a non-GMO product.
Zipper Pouch
It comes packed in a resealable zipper pouch for long-lasting freshness.
Also Consider
20