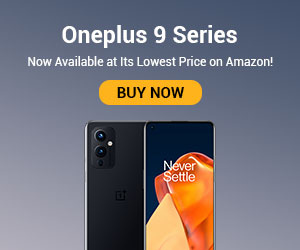 If you are still wracking your brains on what to get your bestie this friendship day, this gift guide will put an end to your woes. Pick a gift from the list given below to show just how thoughtful you are:
Rs 500 and Under
Mawi X Koovs Pyramid Pearl Ring
Available on: Koovs (Product id: 55008)
Price: Rs 895 270
Help your friend make a serious statement by treating her with this stunning ring.
Style Fiesta Hair Accessory
Available on: Koovs.com (Product id: 78091)
Price: Rs 199
This bee motif designed hair accessory will ensure that your friend doesn't have a boring hair day again.
Reflex Moc Croc Chronograph Watch
Available on: Koovs.com (Product id: 66511)
Price: Rs 995 500
A watch is forever a classic!
Cookies & Cream Cake
Available on: Innerchef.com
Price: Rs 420
Surprise your foodie friends with this scrumptious cake delivered to their door!
Personalized mobile case
Available on: Printvenue
Price: Rs 449
Go for a customized mobile case with a memorable photo that will always make him/her smile.
JOE BLACK Aviators
Available on: Koovs.com (Product id: 65922)
Price: Rs 1399 420
Given the fact that sunglasses never go out of style, they are a no-fail gift idea.
The Simpsons Grey Printed Round Neck T-Shirt
Available on: Jabong
Price: Rs 599 353
Because cartoon tees are always in vogue!
Colorbar Floral Flutter Nail Kit
Available on: Nykaa
Price: Rs 500
Thanks to this kit, your friend will be able to keep her nails prepped for any event.
Rs 500- Rs 1500
Chumbak Flower Power Jewellery Holder – Aqua
Available on: Chumbak
Price: Rs 1,295
This cute jewellery holder is perfect to display those priced possessions and also, to minimize clutter.
Koovs Lace Up Back Maxi Top
Available on: Koovs.com (Product id: 72888)
Price: Rs 1495 750
This maxi top strikes a perfect balance between comfort and glam. Get it before it's gone!
Gift Card
Available on: Chumbak
Price: Rs 1,000
Some people are the worst when it comes to gifts. If you can't zero down on anything, simply gift a gift card to them from Chumbak.
Movie Clapper Sling Bag
Available on: Happily Unmarried
Price: Rs 1,299
Because she's the star of your life!
Truck Art Photo Frame
Available on: Happilyunmarried.com
Price: Rs 650
Choose one picture you have with your bestie which you think is the best and then, turn it into a work of art with this photo frame!
Flying alarm clock
Available on: ebay.com
Price: Rs 999
If your friend keeps on missing the morning lectures, this flying alarm clock will ensure that it doesn't happen again. Check out more amazing and personalized gift ideas from the Chumbak sale. You will get big discounts of customized products along with additional cashback if you use CashKaro.
Rs 1500- Rs 3000