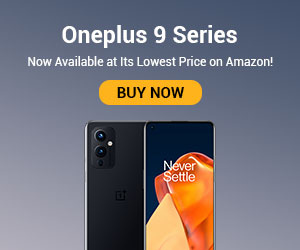 News is that Priyanka Chopra has gone up the charts of IMDB's most popular celebrities, and that is above Leo DiCaprio, Jennifer Aniston and Emma Watson! We've all been watching our desi girl shine in the West with her accomplishments, but there's another B-town beauty that's radiantly beaming with her Hollywood entry too, Deepika Padukone.
Last year, we saw them both together in the epic war drama where both the divas stole our hearts away! One being the stoic Kashibai and other being Mastani – the most beautiful warrior princess we've seen in Hindi cinema.
Priyanka constantly switched between Quantico and Bajirao Mastani, and yet she brought Kashibai's remorse, grace and poise alive! No wonder she received praises in spite of the sizzling on-screen romance of Deepika and Ranveer.
2016 started with the headlines that Deepika has been listed in the Forbes list of the highest paid actresses for her latest project, Rani Padmavati, with her total earnings adding up to $10 million leaving Jennifer Lawrence and PeeCee far behind.
… shortly after which it was declared that our dear PC is the Forbes Highest Paid TV actress for Quantico, a whopping $11 million.
Keeping aside the earnings, let's review the year gone by for both these beauties …
Cover Girls Here's a look to Priyanka Chopra's photoshoots and pictures from Indian and International Magazines.

And there go Ms. Padukone's cover pictures from the most coveted Fashion Mags! … This is so close, maybe it should be Priyanka for her numerous Hollywood photoshoots for The Verve, Vogue and Flaunt magazines for her sheer hot poses. Awards Nights Now that she's a Hollywood homie, Priyanka graced some of the most prestigious awards nights, the 68th Emmy Awards, 88th Academy Awards and the People's Choice Awards 2016 and also received the People's Choice Award for The Favourite Actress in a New TV Show.

How can we not love her when she's made the country proud! DP, on the other hand, did make her Hollywood Red Carpet entry at the MTV European Music Awards.

Though the fashion police marked this off as a strict Oh NO, our eyes cannot but remain fixated on her radiant persona. Now if you remember the IIFA Red Carpet 2016, which was graced by both the divas who shared the stage with Salman Khan. It's been said that Deepika and Priyanka received the loudest cheers at the event for their appearance together! Though we loved PC doing jazz versions of popular chartbusters in a vintage jazz attire, Deepika was the winner at the IIFA 2016, not just for her work in the movies but for her Red Carpet entries too, NO QUESTIONS ASKED!! Talk Shows & Interviews Pee Cee has made some stunning entries and witty chats in the US, thanks to her Quantico season 2 premiere. Did you check her #mean tweets from backstage?

Watch me on @Jimmy Kimmel – Tonight on ABC! #KIMMEL #Quantico pic.twitter.com/F2GSn2Fi64

— PRIYANKA (@priyankachopra) September 29, 2015

On Ellen's show, she was possibly the smartest Indian woman with the quick wit answers up her sleeve! She's really crossed more boundaries than the lines that just exist and boy, can there be a happier moment for us than this!! Here goes another point to you, PC. Shine on, woman! Guess what, recently DP made a star-studded Michel Kors-clad entry to Ellen's show and did we not just love her in the outfit. News is she's been daydreaming over having Vin Diesel's babies too. Well, that's what he says in her cute appearance. Check it out:

.@DeepikaPadukone made her US talk show debut to possibly tell me if she's dating Vin Diesel. pic.twitter.com/aNTsHKDcxs

— Ellen DeGeneres (@TheEllenShow) January 18, 2017

Their Humanitarian Efforts Both these dazzling divas have been known for being real women inspiring the millions in India to fly higher in life. It was already known how Deepika came out in public for her struggle with depression, and now she has launched her NGO – the Live Laugh Love Foundation, the first of its kind for Mental Health Awareness and Treatment. Much to her fans' delights, PC's laurels in Hollywood have received so much love that now, UNICEF also conferred her the prestigious title of Global Goodwill Ambassador for 2016. Upcoming Hollywood Releases The first look of PC in Baywatch, the movie adapted from a popular American TV show of the same name, has been released. Obviously, we're all gushing over it and not being able to wait for it to be aired in India.

Although speculation is rife of a distance growing between the two actors, both PC and DP have been making conscious efforts to keep their relationship cordial. We feel that both these Indian women have stood out way ahead of their contemporaries and have made us proud for their work beyond all boundaries. With the third instalment of the XXX series only a few weeks away and Baywatch's premiere in May, let's wish them both a Happy 2017!