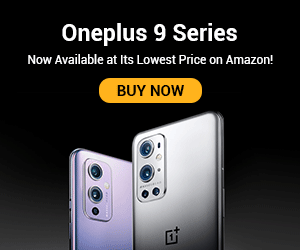 Time and tide waits for none, and we are simply struggling to maintain that work-life balance in the 24 hours we have in a day. While we rush to fit in all our appointments within the span of the day, we often are often not 'ready' for that party or too tired to change into something casual for a date night.
Don't worry! We have got your back. We are not letting you go on a date post work all done up in your formals. Ajio has a stellar collection of transitional apparel that keeps you ready from AM to PM. They have stocked up everything you need in your wardrobe to be desk and date ready with a quick fix!
Check out the top desk to date styles from Ajio's collection:
Crew Neck T-shirt
Crew neck t-shirt is the most popular trend on Ajio's Desk to Date Collection. There are a variety of colour block and graphic crew-neck tees to choose from. Pair it with smart slim fit trousers for work. Pull a casual, loose-fitting shirt over it to make the look super casual for a date evening.
Top Ajio Offer Product: AJIO Typographic Print Crew-Neck T-shirt
Blazers
Blazers instantly make you look desk ready even if you are sporting a casual tee inside. Put on a smart blazer over a plain or minimal graphic t-shirt and you are work ready. Simply toss it into the backseat while you are heading for the party after.
Checkout on Ajio: Jack & Jones Textured Slim Fit Single-Breasted Shawl Blazer
Chinos
Bottom wear is the tricky part in the transformation from desk to date. And the solution? Chino pants! Chinos are the perfect ant style for the modern day workplaces. Chinos are made from a lightweight cotton twill fabric, making it perfect for both work and casual wear. Wear a shirt during the day and swap it with a sporty t-shirt by the night. Top it with a cool jacket if you want to.
Top Offer Product on Ajio: AJIO Flat-Front Mid-Rise Tapered Fit Chinos
Denim/Leather Jackets
Jackets are instant transformers to a casual look. Sport slim fit pants with formal shirt during the day. Loosen up your shirt and top it with a cool jacket to make you look instantly ready for a casual evening. Simply the best option for a winter evening!
Checkout on Ajio: INDIAN TERRAIN Panelled Zip-Front Biker Jacket
Chukka Boots
Chukka boots are ankle-high leather boots that are classic yet fashionable and extremely versatile. They go well with both formal attire and casual evening wear. Pair it with a smart pair of trousers and slim fit formal shirt for work, and a casual t-shirt and jacket for a date night to complete your look.
Checkout on Ajio: WOODLAND Textured Lace-Up Ankle-Length Chukka Boots
On top of Ajio offers, CashKaro has an array of Ajio coupons and discounts for you. We also have Ajio coupon codes for up to 70% off on fashion apparel and additional CashKaro rewards. Get T-shirts under ₹500 or up to 60% off on top brands with our Ajio coupons. Get additional flat 15% CashKaro cashback on all Ajio orders.
Head to our Ajio page now!