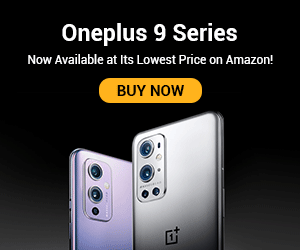 Handbags are a very essential item in a woman's daily routine. They are an accessory, as well as a necessity. Handbags can make you look stylish or professional, depending on the type, but also provide convenience at the same time. Take a look at these 5 handbag styles that Myntra offers that must be a part of every woman's wardrobe.
Sling Bag
Also known as cross-body bags, sling bags are ideal for days when you do not have much to carry. They are generally smaller in size as compared to other handbags and look great with almost all kinds of clothing. Sling bags come in a variety of fabrics, textures, compartment closures and straps. Mango, Caprese and DressBerry are our favourite brands for sling bags.
Satchel
We like to think that satchels are a hybrid of handbags and laptop bags in terms of their usability. They are a life-saver for working women since they look formal and are sturdy and big enough to fit a laptop inside them, along with other necessities. We recommend Allen Solly and Lino Perros for the best satchels. Use Myntra coupon codes to get cashback on purchasing satchels on Myntra.
Shoulder Bag
Shoulder bags are the ultimate daily wear handbags. They are, in fact, one of the oldest styles of handbags to exist. They are super convenient to carry and to use, what with all the different compartments and all. We girls just love to stuff anything and everything inside them because you never know when you might need what! Shoulder bags generally come with basic designs, but, Baggit, Mast & Harbour and Forever New offer quite the stylish collection.
Clutch
Clutches are perfect for fancy parties and social events where you cannot carry around a big handbag. The only drawback is that you cannot fit much into a clutch, but clutches look quite classy and elegant with those dressy gowns and cocktail dresses. Anouk and Lavie offer a huge variety of clutches on Myntra. Get Myntra coupons on the purchase of clutches.
Hobo Bag
They are like a semi-formal version of a shoulder bag with a crescent shape and a wider strap. They are suitable for everyday use like for work, shopping or going out. Our favourite brands which offer a great selection of hobo bags are Tommy Hilfiger and Accessorize, among many others on Myntra.
Check out exciting Myntra offers on handbags and receive Myntra coupons on purchases. Get amazing cashbacks with orders by using Myntra coupon codes. Order now!