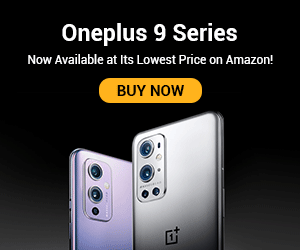 What is Himalaya Tentex Forte?
Himalaya Tentex Forte is a potent aphrodisiac supplement from Himalaya. It is known to increase stamina and performance. Tentex forte consists of Bhasma (ayurvedic minerals) and naturally occurring herbs that give the Tentex Forte its aphrodisiac properties. It stimulates libido in men and enhances stamina and performance.
Check out Hindi translation of this article - Himalaya Tentex Forte in Hindi
---
Ingredients of Himalaya Tentex Forte
Samudar Sokh (Argyreia Speciosa – Vriddadaru)
Saffron (Crocus Sativus)
Kuchla (Strychnos Nux-Vomica)
Akarkara (Anacyclus pyrethrum)
Bala (Sida Cordifolia)
Shalmali (Bombax Malabaricum)
Black Pepper (Piper Nigrum)
Trivang Bhasma (Mineral/ Bhasma)
Shilajit – Asphaltum (Mineral/ Bhasma)
Makardhwaj (Mineral/ Bhasma)
Also Read - Gokhru Dosage | Himalaya Ashwagandha Dosage
---
Medicinal Benefits of Himalaya Tentex Forte
Himalaya Tentex Forte acts as an effective healing agent having the following properties
Androgenic
Serves as a potent aphrodisiac that enhances libido in men
Acts as an antioxidant
Adaptogenic
Tonic for stamina and strength
Also Read - Baidyanath Bhringrajasava Benefits
---
Himalaya Tentex Forte Review
Pros
Treats low libido as well as regulates libido
Combats emotional stress and weakness in men while improving sexual desire and confidence
Increases strength and overall sexual performance in men
Treats erectile dysfunction while improving erection
Regulates testosterone levels therein Increasing sperm count in men
Cons
Himalaya Tentex Forte is not recommended for:
Men less than 18 years old
Females
Individuals suffering from high blood pressure
Those who suffer from chronic kidney disease
Heart disease patients
Suffering from cardiac failure or progressive arteriosclerosis
Caution
It is advisable to check with a Doctor before self-treating yourself with Himalaya Tentex Forte.
Also Read - Chickpea Flour Effects | Dabur Gulabari Rose Water Effects
---
Himalaya Tentex Forte: Buyer's Guide
Best Prices of Himalaya Tentex Forte
Buy it from Amazon: Pack of 10 tablets
MRP: Rs.450/-