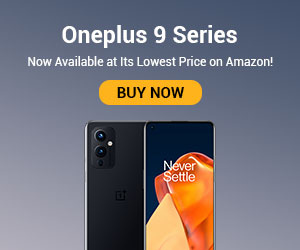 Airtel is one of the major global telecommunications companies that operate in India and 19 other countries across South Asia and Africa. One of the best DTH providers in India, Airtel ensures that it's users get entertainment 24×7 watching their favourite programs on HD/SD channels. Additionally, you can also choose your most-watched channel from Airtel's list of channels and enjoy your favourite serials uninterrupted. To know how to add channels in Airtel DTH via their list of channels, scroll down.
How To Add Channels in Airtel DTH?
You can add numerous channels to Airtel DTH through SMS or online medium. Follow the below-mentioned methods to know-how:
Method 1: Add Channel in Airtel DTH through SMS
To add Airtel Digital TV channel, send an SMS ADD <Channel No.> to 54325 from the telephone number that has been registered with Airtel DTH.
Here is an Example: To add Star Plus HD to your existing package, SMS ADD 106 to 54325
Method 2: Add Channels in Airtel Digital TV Online
You can add channels to Airtel Digital TV online through its website. All you need to do is to visit Airtel Digital TV recharge plans page and choose the plan according to the types of channels you wish to watch. Or you can see the best Airtel DTH plans here.
Follow the steps below to know how you can add Airtel channels online:
Visit Airtel's website and click on DTH
Now, click 'View Plans' & select your favourite plan
Pay for your plan and enjoy unlimited entertainment
You can also click on 'Avail Offer' below to get more DTH offers and CashKaro rewards on your monthly Airtel DTH package.
Avail Offer
Add Airtel DTH Channels Individually: Prices With Numbers
Here is a list of Airtel DTH channel numbers and individual channel price. Simply click on the Download Now button to check the channel price according to the requirements:
What Will You Find in the Airtel Individual Channels List?
List of Pay Channels: This list provides you 303 Ala-carte channels with their MRP and DRP along with the details like HD/SD channel, broadcaster, GST and more.
List of Ala-carte FTA Channels: It provides 264 channels with details like broadcaster name, channel type, GST, MRP, DRP and more.
List of Bouquets of Pay Channels (Distributor): It provides a list of pay channels according to the distributor and their retail price with other details like duration, price, and channel list.
List of Bouquets of Pay Channels (Broadcaster): This list provides a bouquet of pay channels with broadcaster's name with MRP, DRP, GST and channels lists.
List of Bouquets of FTA Channels: This list provides different types of FTA channels available on Airtel DTH with their genres.
You can also avail various offers on the Airtel DTH Packages using CashKaro. Find wallet offers and time to time CashKaro rewards, simply click on the 'Avail Offer' button below.
Avail Offer
Frequently Asked Questions About Adding Channels to Airtel DTH (FAQs)
Is adding channel on Airtel DTH a hassle-free process?
Yes, you can easily add channels on Airtel DTH via the above listed method. If you still face trouble, free feel to call Airtel DTH Customer Care Number. Their customer support team will resolve your queries in a hassle-free manner.
Are there any combo top-up to add channels in Airtel DTH?
Apart from adding individual channels to your existing Airtel DTH pack, you can also choose some combo top-up Airtel DTH plans for your HD and SD TVs.
What is the minimum cost to add a channel on Airtel DTH?
You can easily add a channel on Airtel DTH at a minimum price of Rs.10 per channel.
How can I add combo top-up channels to my existing Airtel DTH plan?
To add a combo top-up plan to your existing Airtel DTH plan, SMS ADD <Package Code> to 54325. If there are several channels you wish to add, it is simpler to look and recharge with the latest Airtel Digital TV packs
How To Remove a channel on Airtel Digital TV?
To remove a channel from Airtel DTH, simply send an SMS REM <Channel No.> to 54325 from your registered mobile number. This will remove the desired Airtel DTH Channel.
Similar Reads:
Grab Latest Offers & Discounts from Airtel: