4G Mobiles have grabbed everyone's attention in India because of the seemless internet experience 4G Networks provide. The revolutionary 4G network has made smartphones more practical with the ability to stream videos, surf the web, and download music without any lags. With Reliance Jio, Airtel, and other operators enable lightning fast 4G speeds on compatible mobile devices.
If your smartphone doesn't support 4G connectivity, it is time to exchange it for a brand new 4G-enabled device.
Check out these latest 4G mobiles and smartphones under Rs 5000 in India.
1. Intex Aqua 5.5 VR
Your smartphone experience is set to get faster and smarter with the Intex Aqua 5.5 VR. Featuring a powerful Quad-core processor and 5.5-inch HD screen, multitasking at breathtaking speeds is possible than ever before.
This mobile has a sleek design that evokes envy and comes with loads of features including 4G VoLTE connectivity, dual SIM, 8GB internal memory, and dual camera with LED flash. The Intex smartphone runs on Android Marshmallow 6 and has 1GB of RAM for multitasking activities. All these superior qualities of this mobile has made it the number pick for the best 4G Mobiles under 5000 in India.
Best Price for this mobile: Rs 4,999 (Flipkart)
2. Intex Cloud Style 4G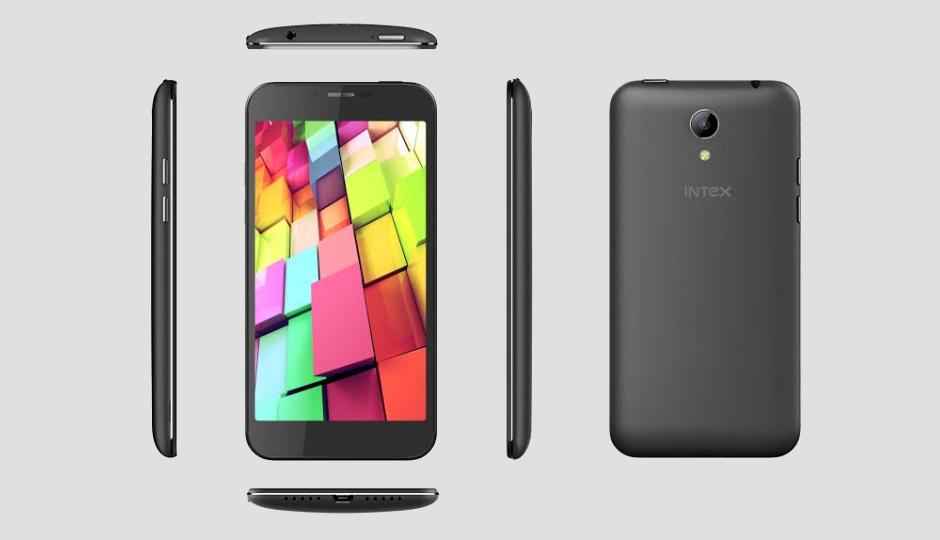 The sleek and remarkable design of Intex Cloud Style 4G smartphone is an instant attraction. The phone is 4G enabled and supports voice calls over LTE (VoLTE). It comes with valuable additions such as complete anti-virus and data backup, missing phone siren, data security, and SIM change notifications. An efficient Quad-core processor has 1GB of RAM at command for instant access to apps and heavy multitasking.
Enjoy an enriched gaming experience with the phone's amazing processing speed. Use 4G mobile phone offers from leading retailers like Flipkart, Amazon, and Snapdeal to get the best price. The Cloud Style 4G smartphone has an 8MP rear shooter and a 5MP front shooter to give completely focused pictures every time you click. Internal storage is 8GB and is expandable to another 32GB. The battery capacity is 2500mAh and can last one full day on moderate usage. Buy it from Amazon for the best price. Have a look at the new Amazon 4g Mobile Offers here!
Best Price for this mobile: Rs 4,999 (Amazon)
3. Xolo Era 2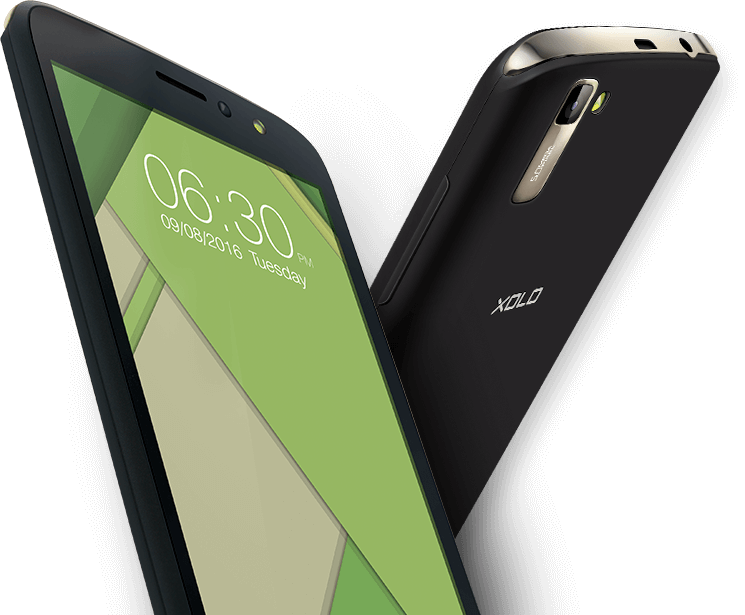 A sturdy phone that has all features to pack a punch is the Xolo Era 2. Following the success of Xolo Era 1X, the Indian smartphone manufacturer released the Era 2 powered by a 1.3GHz Quad-core processor and 1 GB of RAM.
The Xolo Era 2 runs on Android Marshmallow and is powered by a decent 2350mAh non-removable battery. The smartphone supports dual-SIM and has connectivity options including 4G LTE, Wi-Fi, and Bluetooth. There are two 5MP cameras – one each at the front and back for clear image captures. Buy it online at Flipkart with discounts and added offers.
Best Price for this mobile: Rs 4,599 (Flipkart)
4. Intex Lions 4G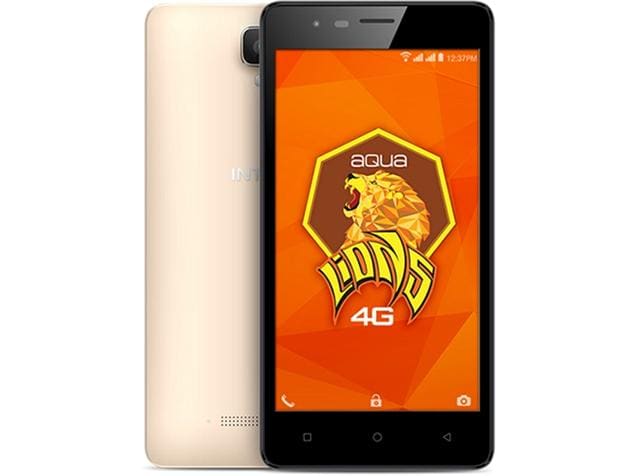 The latest entry-level 4G smartphone from Intex gives users the perfect combination of performance and durability at an affordable price. This Intex 4G phone under Rs 5000 runs on Android Marshmallow and comes with a Cortex-A47 Quad Core processor.
Also read: Top Rated Intex Smartphones Under Rs 6000 in India
The smartphone has a 5-inch capacitive touchscreen, dual SIM support, and dual standby (3G + 4G). There is 1GB of RAM for quick switching between apps and 8GB of internal storage which is expandable up to 32GB with microSD card.
Best Price for this mobile: Rs 4,799 (Flipkart)
5. Swipe Elite Star

Get ready to experience superfast browsing and download speeds on the 4G LTE network of Swipe Elite Star. The Indus OS on the device supports regional languages which allow you to express in your mother tongue. The ergonomic design with stunning display visuals makes Swipe Elite Star a beautiful phone.
Powered by a 1.5GHz Quad-core processor and 1GB of RAM, the smartphone guarantees great performance. Get connectivity with 4G LTE speeds and make voice calls through data to save more. There is a stunning 5MP rear camera and 1.3MP front camera to click as many pictures as you want. The beefed up 16GB internal storage lets you keep boredom away.
Best Price for this mobiile: Rs 3,999 (Flipkart)
6. Samsung Tizen Z2
The Samsung 4G mobile under Rs 5000 comes with VoLTE that enables Jio SIM support. Samsung Tizen Z2 has excellent hardware which goes along with the build quality. The phone packs an 8GB internal storage capacity which is expandable to 128GB using a microSD card.
There is a 1.5GHz Quad-core processor with 1GB of RAM for seamless functioning of tasks. Samsung Tizen Z2 is a dual SIM phone and has connectivity options including 4G, Wi-Fi, Bluetooth, and GPS. The device also comes with S Bike Mode and is powered by a 1500mAh non-removable battery which lasts one day on average usage.
Check out the latest 4G mobile under 5000 to save big on your budget smartphone purchase. Choose from the best-selling brands including Samsung and Intex from shopping sites like Amazona and Flipkart.
Best Price for this mobile: Rs 4,650 (Amazon)
7. Lava A97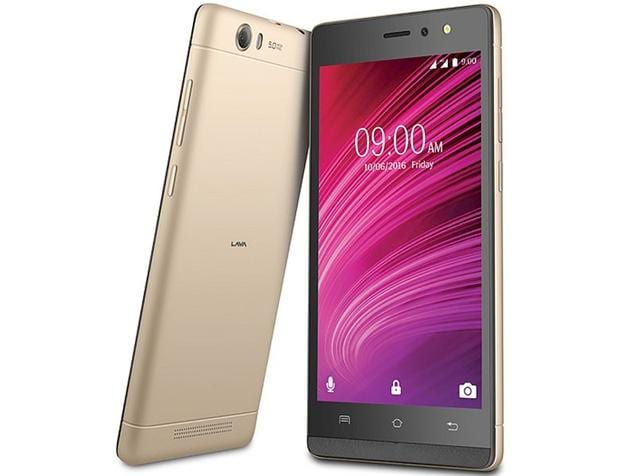 A good build and sleek design make Lava A97 a stunning smartphone. It comes with a 5-inch touchscreen and is powered by a 1.3GHz Quad-core processor with 1GB of RAM. There is an 8GB internal storage on the phone that can be expanded to an additional 32GB with a memory card.
The Lava A97 runs on Android 6.0 Marshmallow and is powered by a 2350mAh battery. This is a dual SIM device with 4G LTE connectivity option along with Wi-Fi and Bluetooth. Users can buy the phone at the cheapest price from popular online retailers.
Best Price for this mobile: Rs 4,999 (Snapdeal)
8. Micromax Vdeo 2
The best Micromax phone under Rs 5000 is the Micromax Vdeo 2. It comes with a good build that has a metallic back finish. The style quotient of the phone tops other smartphones in the same price range. The device is powered by a 1.3GHz Quad-core processor with 1GB of RAM at command.
Micromax Vdeo2 runs on Android Marshmallow and has a 5MP primary camera and 2MP secondary camera. There is an 8GB internal storage with a dedicated slot to expand to 32GB. Connectivity options include 4G, EDGE, and Wi-Fi. Experience fast Internet speeds with the 4G LTE network on the phone.
Best Price for this mobile: Rs 4,990 (Flipkart).
We also have listed the best selling unboxed mobiles at Overcart under 8000. If your budget can be a little higher, then you can buy a top notch smartphone from Overcart, who sells refurbished smartphones which are great in quality and also has warranty.