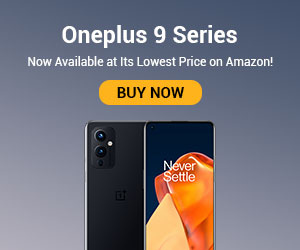 Can any of us imagine life without lightbulbs? It has really become so integrated into our lives that we can't think of a life without it. From when Thomas Edison first invented the light bulb, it has seen a ton of development. The old-style filament bulbs are actually pretty rare these days.
The Smart Light is the new cool kid on the block. We today, live in a day and age where we can do anything without getting up from our seats. This has now come to include light bulbs as well. Here are the best brands of smart lights available on Tata Cliq.
Syska
The Syska LED Blub really makes your life easier. It is compatible with Amazon Alexa and Google Assistant, meaning you can now turn your lights on by telling it to. We all know this was a childhood dream. Make it happen with Tata Cliq coupons from CashKaro. This light is extremely bright and has 3 million hues available. Change the colours according to your mood.
Philips
With the Philips smart light, you can choose from an endless list of 16 million colours. Just ask your Alexa, Apple Homekit or Google Assistant for the colour of your choice. This light is also extremely portable and rechargeable, making it perfect for those with children. Buy it now using Tata Cliq offers.
Xiaomi
Do you want to change colours on your whims? You can do it with this light. It has up to 16 million colours and you can also change the colour temperature using your voice assistant of choice. This bulb also directly connects to the wifi, making it perfect for use everywhere in the house. Use Tata Cliq coupons to buy it now.
HomeMate
Imagine how amazing Christmas or Navrathri, Diwali would be with smart lights. You don't have to scramble for a port. You can also use it as a cool lighting feature in your room. Choose from an endless list of colours and even set timers for your light.
Get it all right now using Tata Cliq offers from CashKaro. With them, you can avail awesome cashback offers on your orders.