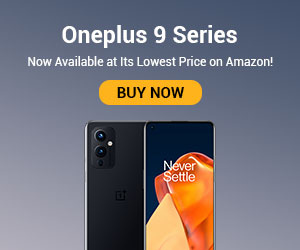 The 89th Academy Awards Night has seen a myriad of emotions and expectations. It has been a night of unstoppable memories. This year, Jimmy Kimmel – the late night goofballs & sarcasm machine hosted the ceremony and spent most of the time taking a dig at almost every Hollywood favourite. Some incidences from yesternight were surely the funniest and most awkward moments anyone could ever expect in the history of Oscars.
But let's forget the time when La La Land was accidentally named as the Best Picture and take a look back at the moments that were real, awe-inspiring, befitting and instrumental for the movies all across the globe.
Justin Timberlake Shaking a leg with his All-New Mickey Mouse Club co-star, Ryan Gosling
With 21 Nominations in the history of Oscars, Meryl Streep is Oscar's Biggest Favourite, for which she received a standing ovation 
Moonlight's Win for the Best Picture is pathbreaking, and Mahershah Ali's speech almost said-that-aloud.
.@BandryBarry: "Even in my dreams, this could not be true. But to hell with dreams, I'm done with it" https://t.co/AJ2ZXLGjn2 pic.twitter.com/FU3xkfqExF

— Variety (@Variety) February 27, 2017
That epic moment when it was announced that LaLa Land wins the Oscar for Best Picture
This picture means everything. #oscars #moonlight #lalaland #Meryl #TheRock #DwayneJohnson #Affleck #BestPicture pic.twitter.com/yjrbEVxWig

— Ry (@Sci_Ry) February 27, 2017

The moment of redemption when Viola Davis was adjudged as the Best Supporting Actress

A tearful @violadavis thanks Denzel Washington during her acceptance speech. #Oscars pic.twitter.com/Ir1nrBm1pn

— Variety (@Variety) February 27, 2017

Emma Stone rattles her acceptance speech seemed like she just wanted to make THAT point about the Best Actress envelope?

#EmmaStone: "Congratulations, #Moonlight" #Oscars pic.twitter.com/0BNeoCLudk

— Variety (@Variety) February 27, 2017

Denzel Washington may not have won the Oscar this time, but he surely was Center-Stage

First, he married off a tourist couple present at the venue, then Casey Affleck pays him a tribute in his acceptance speech for Best Actor. A short while after, Viola Davis acknowledges her Fences co-star and friend for her first Oscar win.

The authencity with which The Academy Celebrated diversity and art is heart-melting and encouraging

Our desi divas, Deepika and Priyanka shone bright at the 89th Oscars Night too

Late Actor, Om Prakash Puri was remembered during the 'In Memorium' montage with a song by Sara Bareilles.

All said and done, the Night was one that had a few firsts and celebrated diversity in the best way possible. These redefining moments in the world of arts and cinema shall remain memorable indeed!

Image credits: ABC news.