Ola has come up with a revolutionary service that aims to be a boon for frequent travelers. Named OlaRooms, the new service from Ola enables a customer to book for a cab that converts into a full-fledged sleeping capsule at night.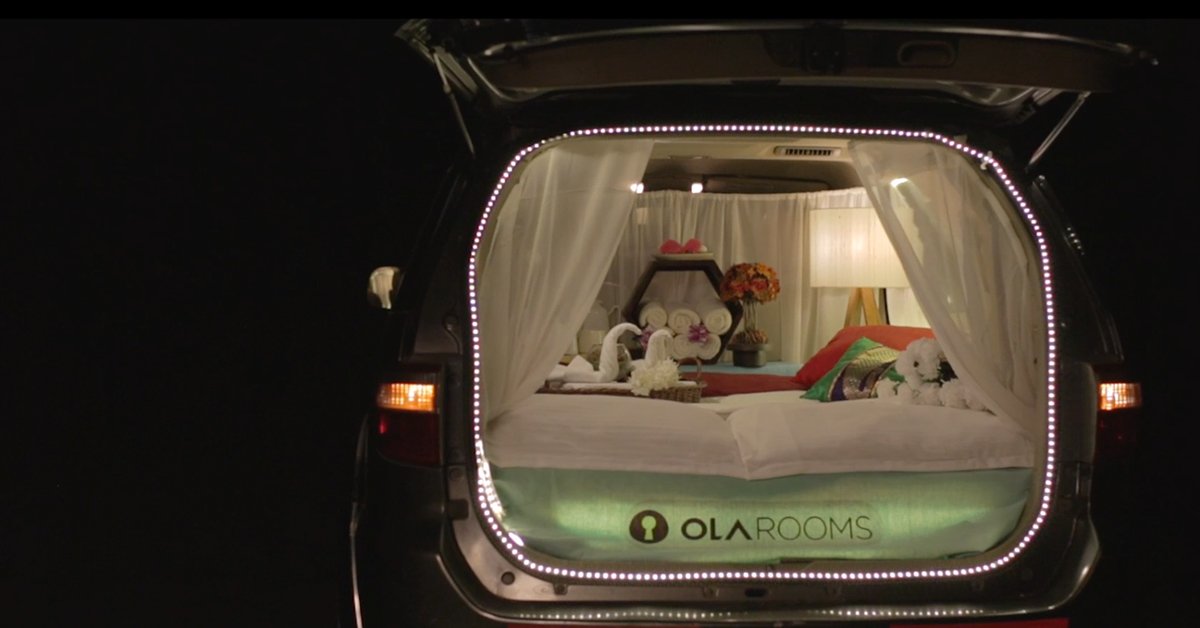 This is basically a car that would convert into a personal bedroom for sleeping. Sounds cool? Of course it does! Well, there is more. OlaRooms can be booked at just Rs 249 per night and come with different choice of views for the passenger. There are sea-facing, city-facing, sun-facing and traffic-facing views out of which one can be chosen.
Although we are not sure what these 'views' mean, it sure looks like a well-planned April Fools' prank. Remember last year when Ola came up with #OlaAir – a chopper booking service which will ride people to their destination at Rs 499/hour? 😛
Ola seems to have even made a detailed video for the OlaRooms campaign that features the company's Co-founder and CEO, Bhavish Aggarwal. This is not new as a similar video was done during the prank #OlaAir campaign as well.
Maybe this works, may not! If it does, it is one amazing innovation, if it doesn't it will go down as yet another of Ola's hilarious pranks 😀
PS: Here's a cool way to earn cashback on every ride booked on Ola. Click here.