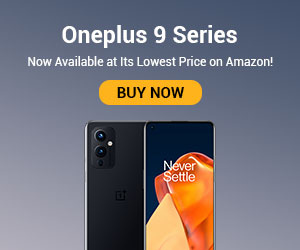 Paytm, India's largest digital wallet and payment service platform, launched its own online retail store in 2016 – Paytm Mall.
What is Paytm Mall?
Paytm Mall provides you with online shopping services, just like other popular e-commerce websites. Services like recharge, bill payment, utility bills and other money related activities which are available on Paytm is not available on Paytm Mall.
On top of the in-store offers on Paytm Mall, CashKaro has attractive discounts on Paytm Mall purchases through our Paytm Mall coupons and promo codes.
Services offered by Paytm Mall
Products from numerous categories are available on Paytm Mall. This includes:
TVs & Appliances
Mobiles & Tablets
Electronics
Women's Fashion
Men's Fashion
Toys and Kids Store
Grocery
Cars & Bikes Store
Automobile Accessories
Books & Stationery
Sports & Fitness
Bags & Luggage
Home & Kitchen
Beauty & Grooming
Paytm Mall is a very reliable online shopping service and you can avail great offers on the products and additional offers based on the payment method.
Paytm Mall has its own app that you can install via Google Play Store and ios App Store.
Paytm Mall also allows us to resister as seller, and sell our products online on the platform. Paytm Mall charges a small percentage of the sale value as commission on the sale.
Products with the 'Paytm Mall Promise' tag are quality checked, and shipped the same day from certified warehouses. This ensures quick delivery of quality products.
Paytm Mall also offers post-paid services through which you can buy today and pay next month with Paytm-ICICI Bank Postpaid Service.
Paytm Mall has a 24×7 Customer Care to tend to all your queries and concerns regarding your orders.
Paytm Mall Offers on CashKaro
CashKaro has attractive offers on your purchase from Paytm Mall. Checkout our top offer categories:
Paytm Mall coupon for Home Appliances at unto 70% off + 5% HDFC Cash
Ladies' Wear at ?100 using Paytm Mall promo code
Cookware sets with up to ?1,500 Paytm cashback
Get shopping on Paytm Mall today and head to our Paytm Mall offer page for amazing discounts!