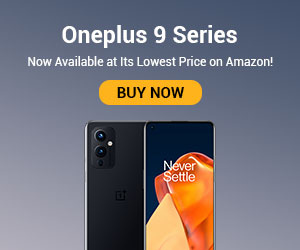 The most recent fashion trend that took Indian women by storm was the style of pairing long kurtas with palazzo pants. This gives the wearer a look of being 'put-together' and offered a very classy style. Most palazzo-kurta sets are very sombre and mellow in their colour scheme.
These sets can both be monotonous or have contrasting colours, however, the former is most commonly found. Since Palazzo pants are very roomy and light, they are extremely comfortable to wear. You can go out in the hot summer wearing palazzos and still be comfortable. Check out Myntra's palazzo-kurta sets. With the help of Myntra coupons, you can get it at extremely cheap rates.
Check out some of our favourites.
AKS – Women Green & Golden Printed Kurta with Palazzos
This is a mica printed cotton kurta that is a dream to wear. The gold against the deep green is breathtaking. As it comes already styled, you don't need to spend much time in putting the outfit together. Get this showstopper with Myntra coupon codes for the best deals.
GERUA – Women Sea Green & Blue Striped Kurta with Palazzos
An out-of-the-box type of kurta, the top features vertical stripes running down the length of the tip while the bottoms have floral patterns printed all across it. You can wear this on a casual day out or even as office wear. The material is viscose rayon, which will glide across your skin. Use CashKaro's Myntra offers and buy it now!
Yufta – Women Mauve & Black Embroidered Kurta with Palazzos
This ethereal kurta set screams class and comfort. The simple mauve kurta with embroidery detailing is gorgeous and it's set against a very simple mauve, black and white patterned pants. This set was made to dance in, so attend a party wearing it. You can get it now on Myntra with our Myntra coupon codes.
AKS – Women Brown Printed Kurta with Palazzos & Dupatta
This brown, monochrome kurta set is the perfect partywear. It is fully printed with floral designs that are very simple and pretty to wear. This set also comes with a dupatta that will adeptly complete the look. Buy it now with Myntra coupons to get the best prices.
Indo Era – Women Beige & Pink Yoke Design Kurta with Palazzos & Dupatta
As simple as it is, this kurta set is perfect for a toned-down party look. It plays with earth shades like beige and brown. A sharp contrast is offered by the pink dupatta that comes with a beautiful striped pattern. Buy it now using CashKaro's Myntra discount coupons and Myntra offers and save on your order.
Head to CashKaro's Myntra's page to find a lot more Myntra offers. Have a great shopping spree with our Myntra coupon codes.