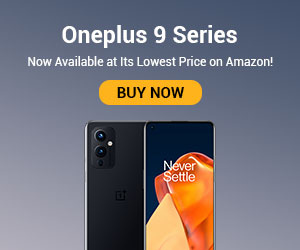 Shaving and related grooming products are a daily necessity for most men, and a periodical requirement for women. Having a good stock of such grooming tools and supplies will ensure lesser number of visits to salons. Our dermal health cannot be compromised, so one thing to keep in mind while shopping for the supplies is to pick quality brands of shaving and waxing supplies.
Shaving products can go a little up on prices. But with CashKaro Amazon Pantry coupons, you can fit them all in your budget. Have a look at the types of shaving and hair removal products available in the store:
Trimmers & Clippers
Hair trimmers are general purpose trimmers that can be used for trimming the hair or beard into a specific fashion. Clippers are used for longer lengths of hair and beard, so that they can be clipped into the desired length and shape before they are finely groomed. Shop your trimmers from Amazon Pantry at cheaper than MRP rates available offline.
Amazon Pantry offer products: Gillette Fusion Proglide 3-in-1 Men's Body Groomer with Beard Trimmer
Shaving Foams, Gels & Creams
The skin beneath your tough beard is soft. That is why you need a good shaving cream, gel or foam before cutting into them. Good quality shaving foams and creams are needed to get a smooth and clean shave. They not only lubricate the skin for the shave but also hydrate it. Pick one from the top brands available in the store.
Checkout on Amazon Pantry: Gillette Series Moisturizing Shave Gel with Vitamin E
Razors & Blades
Manual razors are the good old companions for a clean shave. They leave the skin feeling smooth and soft as they cut very close to the bottom of the hair. Razor blades and battery powered razors from the best brands are available on Amazon Pantry. Women's hair removal razors are also available in the store.
Checkout on Amazon Pantry: Gillette Fusion Power Shaving Razor; Gillette Simply Venus Hair Removal for Women
Aftershave Treatments
Aftershave lotions and balms are used to cool off the skin after a shave, preventing any kind of irritation. They keep the skin fresh and toned, and are especially helpful for sensitive skins. Nivea and Gillette are the top brands of aftershave lotions available on Amazon Pantry. Shop for your favourite aftershave from the store at the best prices!
Amazon Pantry offer products: Nivea Men Aftershave Lotion with Cooling Mint
Waxing Products
Waxing strips for women are also available on the Amazon Pantry. Waxing can be done easily at home using these strips that are super easy to use. Get waxing kits suitable for different types of skin. Stock up for the month with Amazon Pantry and make your purchases more valuable along with Amazon Pantry discounts.
Checkout on Amazon Pantry: Veet Full Body Waxing Kit for Sensitive Skin, 20 strips
Check out the 'Shaving, Waxing & Beard Care' section on Amazon Pantry to see the entire range of products including aftershave treatments, beard & moustache care, hair removal creams, manual razors, razor blades, shaving brushes, shaving foams & creams, trimmers, clippers and waxing products. Also avail minimum ₹50 rewards on first transaction over ₹125 with our Amazon Super Value Day Coupons.
Visit our page for more exciting offers!