If your heart does not flutter upon seeing someone's face or you do not want to whisper sweet nothings into someone's ear, you're probably flying solo during the 'love'liest time of the year. Now you do not have to become a Valentine's Day hater and forsake the holiday altogether. You can embrace all the different kinds of love out there and celebrate the best single Valentine's Day there ever was. Here's what you can do:
For The Love Of Your Parents
On this day of love, why not celebrate the first people you ever loved. Treat your parents to a lovely dinner or a movie and spend some quality time with them.
For The Love Of Food
If you feel pure, unadulterated love for food, then you don't need a date to take you to your favorite restaurant. Grab a friend or go alone and enjoy the deliciousness while making an 'I'm single and I like it' statement all night.
For The Love Of Friendship
Have the Ultimate Single Girls Party. Just the idea of a party complete with champagne, cake, pizza and your girlfriends is giving us major Sex and the City feels and we love it. Men, you can hang out with the guys with beer, video games and yummy snacks.
For The Love Of Animals
If you've been on the fence about adopting a pet, isn't Valentine's Day the perfect time to do so? Give all your love to a newborn puppy or a kitten because they'll give you unlimited love and they never judge (or cheat).
For The Love Of Shopping
If there's no one else pampering you this year, why not be the one to splurge on yourself? Go ahead and buy that expensive dress you've had your eye on for a while or the most unreasonable shoes that you really really want. Psst. You can find the most amazing Valentine's Day offers right here.
For The Love Of Cheesy Movies
You know there's some kind of sadistic pleasure that you get if you watch cheesy romantic movies when you're single. Or maybe you just like making fun of the senselessly swooning characters. Either way, commemorating this day with the cheesiest movies you can find can be a good idea.
For The Love Of You
Ladies, a little self-love is definitely what you need if you're single on the day when love takes over. Start the day with a hot bath, continue with soothing face masks and cap it all up by applying some glittery, happy nail polish. You can also book a spa day and disconnect with the outside world completely.
For The Love Of Love
And finally, if you've been afraid to take a chance on love, today is the day when you should let go of your inhibitions. If you have feelings for someone, plan a day out with them and tell them in the most romantic way possible. If you're too nervous to do it face to face, write them a letter.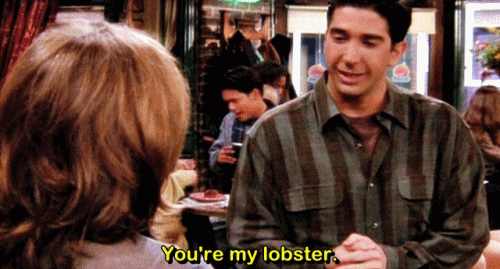 Falling in love may be the best thing that ever happened to you. It might even be the worst but that's why it's called taking a chance, right?
Here's sending you virtual Valentine's Day wishes from CashKaro.com.