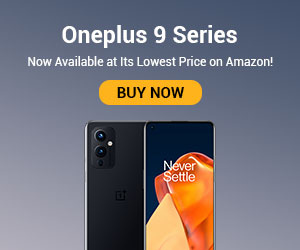 Huddle up, ladies! We have got some talking to do!
Ladies, you spend a considerable amount of time every day to get ready for work, outing, kitty party, college or a special date. You give a lot of importance to which accessories go with the dress that you are wearing, and which shoes fit you the best. It's about time to give equal importance to what goes under your clothes.
Leggings are the basic set of clothing that go with every occasion, you can wear them while working out, dinner party, work, basically anywhere! When they have become omnipresent, you need to get what goes underneath right. When it comes to lingerie, Zivame has been leading the online marketplace and we have identified the right set of panties that you can wear with leggings along with attractive Zivame coupons that help you slay as you save.
Thong/G-String
Zivame offers thongs made of breathable fabric that gives comfort and has been hailed as the best way to hide the panty line when you wear leggings. Zivame has low rise thongs of various colours and sizes to fit everyone. Grab these at discounted price by using Zivame coupons available on CashKaro.
Boyshorts
Boyshorts are the ideal pair of panties that are comfortable and go right under the butt cheek, instead of covering some portion of it. Zivame offers high rise, mid rise and low rise boyshorts in different colours and patterns that will spoil you with choice. You can now shop using Zivame discount code available on CashKaro to go easy on your pocket.
Seamless briefs
Seamless briefs come in a range of sizes and comes with full or partial butt coverage. This comfortable panty option is available in various colours and types on Zivame. You can also avail Zivame discount code and save as you go seamless!
Bikini
Your beach favourite bikini can come in handy as you deal with the leggings situation. The microfiber seamless bikinis that have various designs and colours can keep your woes away as Zivame and CashKaro offer amazing discounts. So, you can now solve a problem in style, that too, under budget!
Seamless Hipsters
Ladies, we very well know that Hipster panties are the most comfortable when it comes to everyday use. That being said, why can't we wear it with Leggings and Yoga Pants? Most would argue that panty-lines are a dead giveaway with Hipsters. But with the all-new seamless Hipsters you get on Zivame, you don't need to worry about awkward wedgies and panty-lines. Buy it now using Zivame Discount Codes and save!
Now that we have shared our share of wisdom with you ladies, it's time to wear your shopping heels and fill your cart with leggings friendly panties from Zimave. So, check out Cashkaro.com for Zivame discount coupons and shop today! Your first order? Use Zivame coupons first order and maximise your savings.
Keep slaying, ladies!