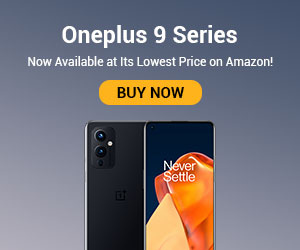 Working towards a shapely body but not yet there? While exercising and eating healthy is the best solution for a sculpted body, if you urgently need to fit into a dress and slay in it, you might need a quick fix. That quick fix comes in the form of shapers. And this is a quick guide to rear shapers.
With Zivame coupons and offers, purchase your rear shapers at great prices from India's leading lingerie store!
What is a Rear Shaper?
A rear shaper is designed to either compress the extra flab around your bottom or to lift the rear instead of flattening it for a curvaceous figure. There are different styles of rear shapers available on Zivame including bodysuit, bottom wear & skirt shapers.
Use Zivame promo code 'ZSHAPE200' and get flat 30% off on shapers plus extra ₹200 off on purchase of 2 or more shapewear.
What are the Types of Rear Shapers Available on Zivame?
Saree Shapewear
A saree shapewear is used for the targeted compression of abdomen, thighs and back. It is designed to smoothen out and flatten any bulges or love handles, and makes you look slimmer. It has a mermaid cut for the perfect shapely look in a saree. It is super easy to be worn as well. You simply need to slip it on like a normal saree skirt and look slimmer and toned in a second.
Tummy Tucker Shorts
Tummy tucker shorts not only helps reduce your tummy or waistline by an inch but also helps compress the extra flab near your bottom and gives it a shapely look. There are high compression and moderate control variants in tummy tucker shorts. It has three colour options – black, grey and skincare. Its feather light design remains undetectable and is suitable for up to 9hr wear.
High-Waist/Mid-Waist Briefs
These are shaping bottom wear with back smoothening and high compression. It has rear enhancer for lift and rounded shaping. The high or mid riser brief also smoothens the abdomen and has body sculpting feature for best compression and shaping. It has seamless, chafe free finish and is invisible under clothing.
Bodysuits
Zivame has over-bust bodysuits for waist, belly and rear compression. These are cotton infused shapewear for skin friendly and chafe free comfort. It is lined with cotton for moisture absorption. The bodysuits are enabled with micro-massage feature that provides constant massaging while walking and elastane blended for stretch and shape retention.
These shapers are perfect to be worn under western outfits and Indian outfits alike. Choose the right kind based on the shape, length and fitting of your fitting.
If you are a first time user we have exclusive Zivame first order coupons for up to 24% CashKaro Cashback. Also get Zivame coupon code for flat 15% off Zivame orders over ₹999.
Head to CashKaro for more exciting Zivame offers!