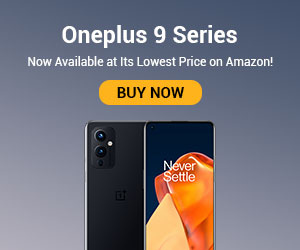 A box of decadent chocolates is a popular gifting idea that can never go wrong. We have rounded up the best options to help you make a choice.
Given our endless love for chocolates, we don't need a reason to eat these tempting treats. And that is why chocolate gift boxes are one of the safest bets when looking for gift ideas. Birthdays, anniversaries, work parties, or date nights- chocolates have carved a special place in the gifting world, and rightly so. With plenty of options to choose from, be it milk, nut, luxury, printed, painted, dark, or assorted- chocolate gift boxes fit the bill of a perfect present.
Here are some of the best chocolate gift boxes for your loved ones with a sweet tooth.
Chocolate Boxes: A Perfect Gift Idea
1. Premium Chocolates
Ferrero Rocher premium chocolate boxes have a soft spot in every chocolate lover's heart. These layered round chocolates that come neatly packed in a golden wrapper have a fan following of their own. These delicious chocolates are manufactured with the utmost attention and come in a well-packaged box.
Original Recipe
These premium chocolates have a delicious hazelnut centre, a creamy filling, and a crunchy wafer shell covered in chocolate.
A Class Apart
20
2. Assortment
Spark off celebrations with this pack of assorted chocolates by Cadbury. This gift pack contains a collection of the most popular Cadbury chocolates- five star, gems, dairy milk in its different variants such as fruit & nut, roast almond, and crackle. This chocolate gift box will surely be a delight for your loved ones.
Packaging
This product is packed and delivered with reusable frozen gel packs to maintain temperature and ensure quality during transit.
Premium Choice
20
3. Waffle Cone
Chocolate bars and bites are pretty standard. Have you ever thought of chocolate waffle cones? Pure temptation chocolate gift box brings you crunchy, waffle cones topped with smooth, decadent chocolate. These delicious chocolates are made with high-quality ingredients. It is 100% vegetarian and free from artificial flavours and colours. Anyone is likely to swoon over the unique chocolate experience offered by this gift box.
Hamper
This chocolate gift box is a handy item with a display stand, making it extremely easy to carry around at a party.
Smart Choice
20
4. Peanut Filling
Looking for a chocolate that is different from the usual fruit, nut, and milk combination? Try Snickers imported chocolates. These chocolates are made with roasted peanuts and are packed with nutrition and flavour. For an added burst of flavours, it contains caramel and nougat as well. Surprise your circle of peanut lovers by sending them this chocolate treat.
Energy Bars
Curb your hunger pangs and get a much-needed boost of energy with these peanut-filled chocolates.
Popular Choice
20
5. Combo Pack
Redbakers offers an excellent gifting idea in the form of a greeting card and a chocolate box. This chocolate gift box is an assortment of elegantly designed and superior-tasting chocolates. These chocolates have a high percentage of cocoa and are made with milk, vanilla, and butterscotch flavors. To top it all, they are trans-fat-free and gluten-free, making it an excellent choice for those following a gluten-free diet
Artisanal
This chocolate gift box has handmade premium chocolates, processed in small batches to ensure quality.
Expert Recommended
20
6. Handmade
Dalmond Truffles has put together this unique chocolate gift box featuring handmade chocolates. These silky smooth chocolates with crunchy roasted almonds are a real chocolate connoisseur's delight. This assortment of dark, milk and white chocolates is a suitable gift for all occasions.
Contain Dates
These handmade chocolates contain soft and succulent dates sourced from Oman.
Runner Up
20
7. Luxury
Express your love for your dear ones by sending over this attractive luxury chocolate box by Zoroy. It contains milk and white chocolates and comes wrapped in a bright red coloured package.
Printed
These gorgeous luxury chocolates sport an "I LOVE YOU" print made with food-grade ink, adding to its appeal.
Also Try
20