Leonardo Di Caprico's dream for a maiden Oscar continued when he was honoured with the 'Best Actor' award by the British Academy of Film and Television Arts (BAFTA) for his role in The Revenant.
The judges appreciated the extreme things that were endured by the cast and crew in creating this gem of a movie. Shot under sub-zero conditions, The Revenant is one of the toughest movies to be ever made. Even during the course of filming, few of the crew members gave up citing inhospitable conditions and fear of hypothermia. Temperatures were usually below -30C° with constant failure of camera equipments.
Leonardo DiCaprico himself had to go through an extremely tough phase. At one point of time, he had to eat raw liver and sleep inside the carcass of a dead animal for a whole night to portray his role in the movie.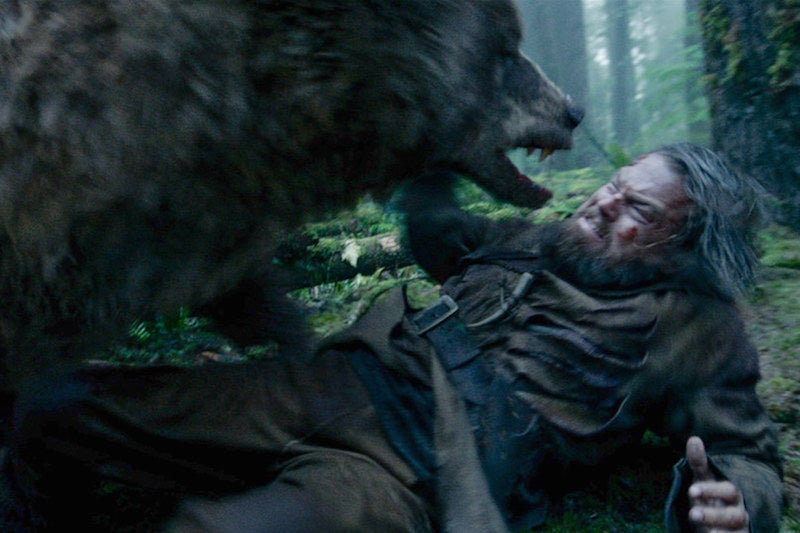 Nominated thrice in the past, this is Leonardo DiCaprico's first BAFTA award. He collected it saying that he was "absolutely humbled" with the judges' decision. He also sent thanks and wishes to his mother whose birthday fell on that day. A happy DiCaprico then posed with his award alongside Tom Cruise, the host for the evening.
The Revenant fended off a stiff competition from other top nominated movies to walk away with five awards in total – Best Picture, Best Actor, Best Director, Best Sound and Best Cinematography.
Directed by Academy Award winning director Alejandro G. Inarritu, The Revenant is based on a true story that is set in the 19th century. When frontiersman Hugh Glass (played by Leonardo DiCaprico) runs into a bear during an expedition and is hurt badly, he is abandoned and left to die by his comrades. Struck by grief and motivated only by the will to take revenge against the hunting team who betrayed him, Glass drags his lifeless body to seek vengeance and return back to his family.
Released on December 25, 2015 the film was critically acclaimed by both critics and audiences. The Indian release of this movie happens on February 26, 2016. CashKaro offers a quantity of the latest Paytm Movie Offers which customers can use whenever they wish to book movie tickets online.