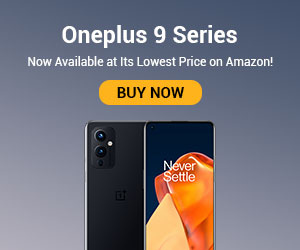 The cure for everything is salt water – sweat, tears or sea water – Isak Dinesan
The serenity offered by beaches is second to none. Even with the crowded and noisy beaches that most of us have access to, there is a sense of relaxation and calmness that spreads over us the minute we gaze into the expanse of the water. Now, imagine the same thing but it is quite all around you and you are existing in actual peace. That is what these beaches have to offer you. Book your flights now using MakeMyTrip coupon codes.
Rightly so, walking on the sand and dipping your feet few inches into the water can make you forget everything – the last breakup, an office fiasco, or any goddamn thing you wish didn't happen and be the right step to making a fresh start. So take a break from your routine and pack your bags for a vacation to these exotic beaches. Pro tip: Book using MakeMyTrip offers from CashKaro for some extra savings.
#1 Gokarna
Known as the less-populated version of its cool cousin "Goa", Gokarna is ideal for a lazy weekend when you want to just watch the waves coming towards you while your body takes on a tan.
How to reach: Trains from popular cities in Maharashtra and Karnataka. Buses from Bangalore, Mumbai and Pune.
Where to stay: Gokarna has hostels, hotels and cottages where you can stay like a local guy and enjoy the blissful atmosphere without any disturbances.
What to look out for: Sunrise at Om Beach, Sunset at Kudle Beach and a visit to the temples at Kotiteerthe Katte.
#2 Pondicherry
The secluded beach where you can actually seat yourself for hours on end is a magical paradise for those who want to enjoy the whole day sipping coconut water and roaming around the whole city by Scooty rides!
How to reach: Direct flights available, otherwise fly to Chennai and a 2-3 hours drive. It is well-connected by trains from all metropolises.
Where to stay: Cottages on the beach are easily available, otherwise you could check in to a hotel in the city.
What to look out for: Serene Rock beaches, French basilicas, French bistros and Auroville, the meditation center where total relaxation meets exuberant architecture.
#3 Kanyakumari
The ultimate beach destination of India where all the three seas meet – Indian Ocean, Arabian Sea and Bay of Bengal, which makes it an entirely revitalizing visual treat. Add to it the meditative visit to the Vivenkananda Rock Memorial. You're surely going to experience whole body healing in the purest form when you're here.
How to reach: Trains from Chennai and Bangalore are available, even from many other Indian metropolises.
What to look out for: Scenic sunset and sunrise views and spotting dolphins if you're lucky.
<!—CK Facebook Pixel Code -->