One of the most eminent celebrities of Hollywood, Angelina Jolie has had a wonderful acting career with numerous awards and nominations to her name. Citied as the highest-paid actress in Hollywood, the talent for acting is visible in all the roles that Jolie has played.
Here is a recall of the Top 5 Movies of Angelina Jolie.
1. A Mighty Heart
Directed by Michael Winterbottom, A Mighty Heart is the tale of a pregnant wife (played by Angelina Jolie) who is on a quest to save the life of her journalist husband who is abducted to Karachi in Pakistan. The strong performance of Jolie in this romantic English movie was commended by one and all.
The vibrant and vital turns in the film will keep everyone hooked to their seats. The visual treat is best enjoyed on a large screen. Jolie's riveting performance will certainly leave you stunned.
2. Wanted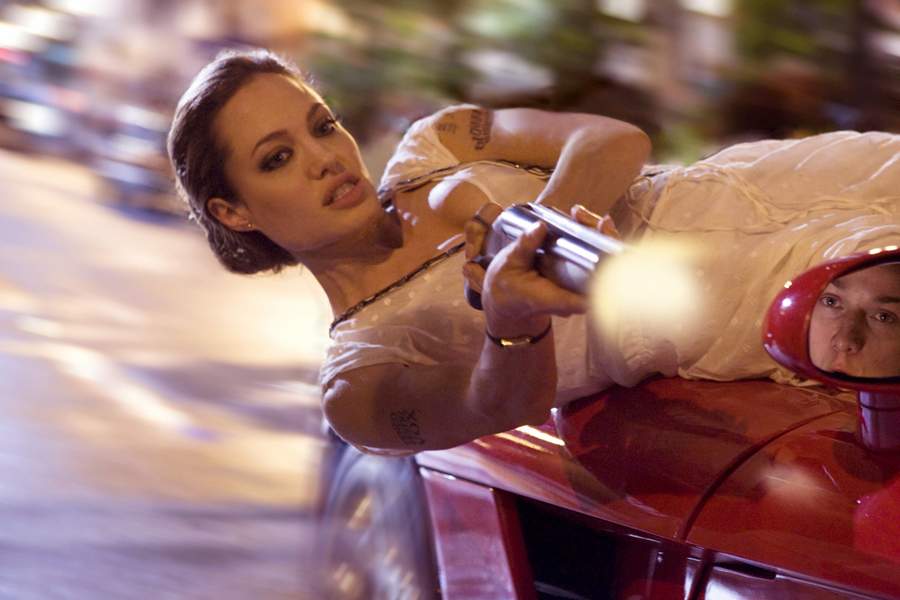 The action-packed movie has Angelina Jolie in a vital role. The star-studded cast also has James McAvoy, Chris Pratt and Morgan Freeman. The story is about a young man (played by James McAvoy) who learns that his dead father was an assassin and joins the organization that his father was a part of.
This English action movie was directed by Timur Bekmambetov and garnered a lot of positive reviews from critics and audiences. A wonderful entertainer, Wanted has guns blazing and bullets firing for a major part of it.
3. SALT
This new English movie had a rollercoaster ride from Day 1 of its shoot. Originally slated for Tom Cruise, the movie had to be put on hold since the Mission Impossible backed out. The search for a suitable alternative to the lead role ended with Angelina Jolie.
Playing the role of a spy who is on the run, Jolie's movie grossed roughly $300 million worldwide. The movie was appreciated by critics and audiences. If you still haven't seen the movie, try to get a copy of it and watch it during a weekend.
Also Read: Top 10 Leonardo Di Caprico Movies of all-time
4. Beowulf
A wonderful movie with a riveting performance from Angelina Jolie,
Beowulf
has all the elements needed to make it a fantastic watch. Directed by Robert Zerneckis, the movie is set in the age of heroes where battles happen just about every day.
The mightiest of all the heroes, Beowulf has killed a demon called Grendel. Now, the mighty warrior has to face the wrath of Grendal's mother (played by Angelina Jolie) who is on a bloodthirsty mission for revenge.
5. Sky Captain and the World of Tomorrow
Though slim on plot, Sky Captain and the World of Tomorrow was a huge success due to the acting performance of all the stars in the movie. The story is about the rescue mission that is undertaken when New York City is attacked by robots.
Directed by Kerry Conran, the film has a captivating effect on the audience. It was rated high by many critics and reviewers. You can have a wonderful ride watching this complete family entertainer.
Are you a movie buff? Buy the best movies on DVD from CashKaro.com to get discounts with extra cashback.
If you are looking for best movie ticket offer code, Bookmyshow is designed to delight you! Check latest Bookmyshow offers now.
---
More Upcoming Movies