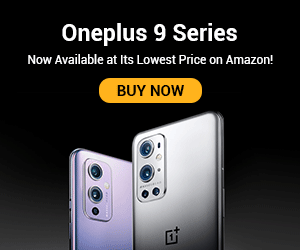 The city life can come down hard on your hair. Pollution, products and even your diet can cause damage. Brittleness, dryness, breakage and lack of shine are just some of the problems that contribute to the term 'Damaged' hair. If these are problems that you relate to, it's time to change just one habit – your shampoo! Yup, replace your regular shampoo with one formulated just for your condition and you can get rid of your hair woes from the get-go. Wondering which shampoo you should go for? Here are some options that you can choose from.
These are available on Nykaa.com so you can shop and save by using the amazing Nykaa coupons available on CashKaro.com.
L'Oreal Paris Total Repair 5
Thousands of women including Aishwarya Rai trust this shampoo to get rid of dryness, roughness, split ends, dullness and breakage – the 5 signs of hair damage. This formula goes into the root of the problem and restructures your hair's texture to give you practically new hair. You'll feel the difference from the first wash and never change your shampoo again. Look out for more shampoo range
Also Read: Loreal Shampoo For Hair Fall: Review
Dove Environmental Defense Shampoo
Dove shampoos are known for their moisturizer content that makes hair much smoother and shinier. Adding to that, this shampoo removes products build up and replenishes nutrients in your hair to reverse any damage caused during the day. With this shampoo by your side, you can stand bravely against environmental pollution, smoke and dust that your hair is exposed to every day. Want to explore more? Check out CashKaro's Dove Products section to find coupons on Dove shampoos, beauty products and more.
Garnier Ultra Blends Soy Milk & Almond Shampoo
This rich paraben free formula comprises of soy milk and almonds which replenish the lost protein content of your hair making rejuvenating it with every wash. The end result is soft, shiny, intensely repaired hair that looks like it was never damaged in the first place. Find all Garnier Products, their price list and newest coupons now!