The perfect corporate look has been on our minds ever since we dreamt of our first jobs. And if you're a 20-something corporate worker, we're guessing you've had quite a good swim through the corporate waters. You must already have faced a multitude of people and participated in the corporate events. So we wouldn't be wrong to say that until this day, quite a number of client meetings would have told you how and why the best version of yourself is what it takes to get a "done deal"!
So as you pave your way upwards on the corporate ladder, a good thing to invest on is some fine workwear that does the talking for you wherever you go! Choose some stuff from Tata CliQ Fashion or Tata CLiQ Luxury that exalts your corporate look like nobody's business.
#1 This Pure Leather Metropolitan Slim Dark Saddle Laptop Bag by Coach
Coach has been a global brand for its fine leather handbags, shoulder bags, wallets, belts and even leather jackets. This superb 100% pure leather bag is in one look a masterpiece that blends class with perfection. Make this yours and be sure to taste success like never before.
#2 Micheal Kors Blue Jet Set Admiral Tote
Flying between cities to meet clients today or meeting an overseas investor tomorrow, well, crucial meetings call for selective attire and sharp accessorising. Enter the boardrooms with your perfect composure and bespoke personality that walks the talk for you and leaves them floored. This Micheal Kors pick compliments sharp attire and undaunted business acumen and makes you look exactly the chic businesswoman you wanted to be.
#3 Black Hailey Dress (Wardrobe by Westside)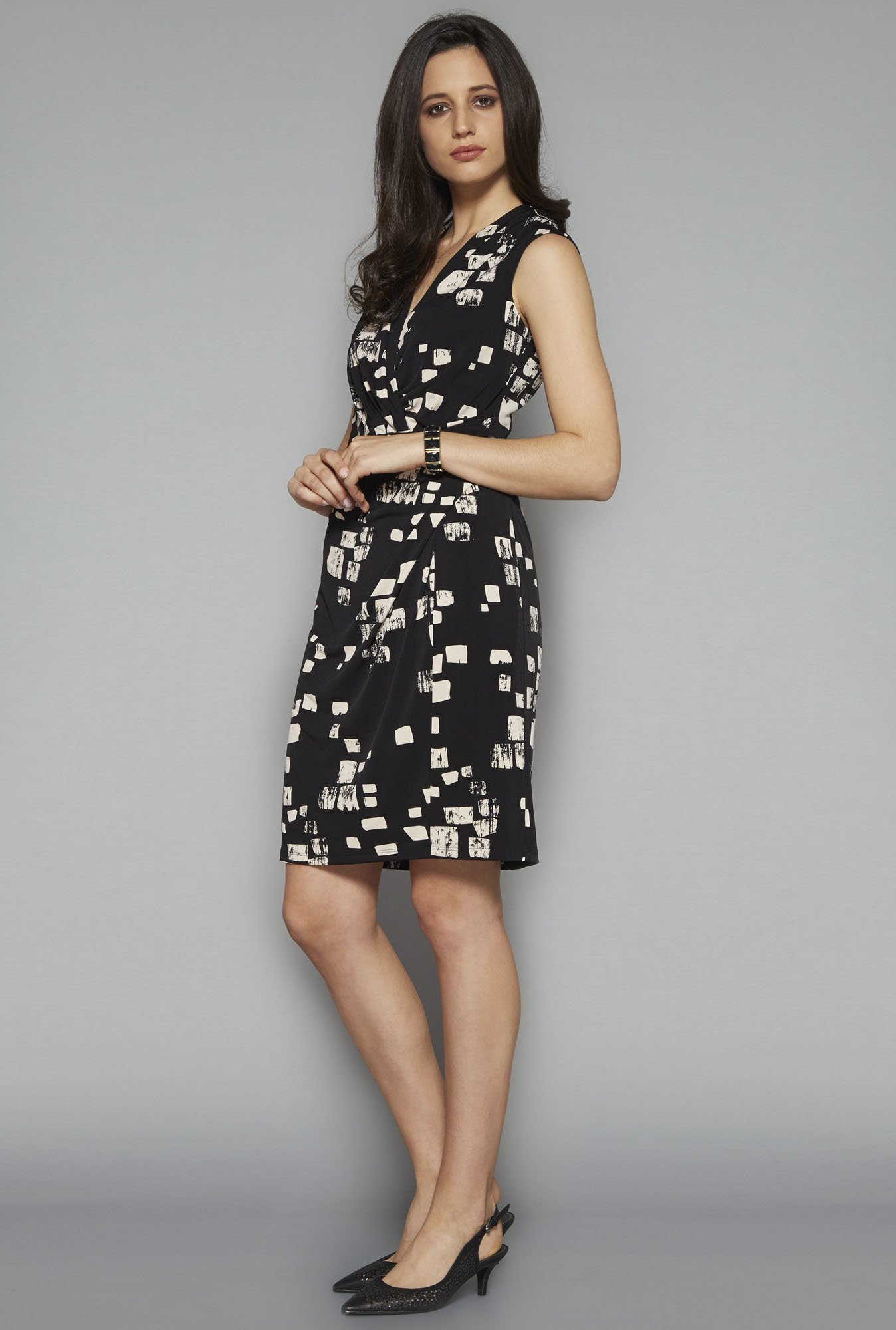 A good way to present your confident self is by getting into some comfortable workwear that raises the bar in terms of style and sophistication. Make your statement entry at the boardroom by donning a chic black number like this with tints of white and the perfect contours for a spellbinding presence. Sum it up with a brilliant pair of stilettos and you're ready to rock the corporate look in no time.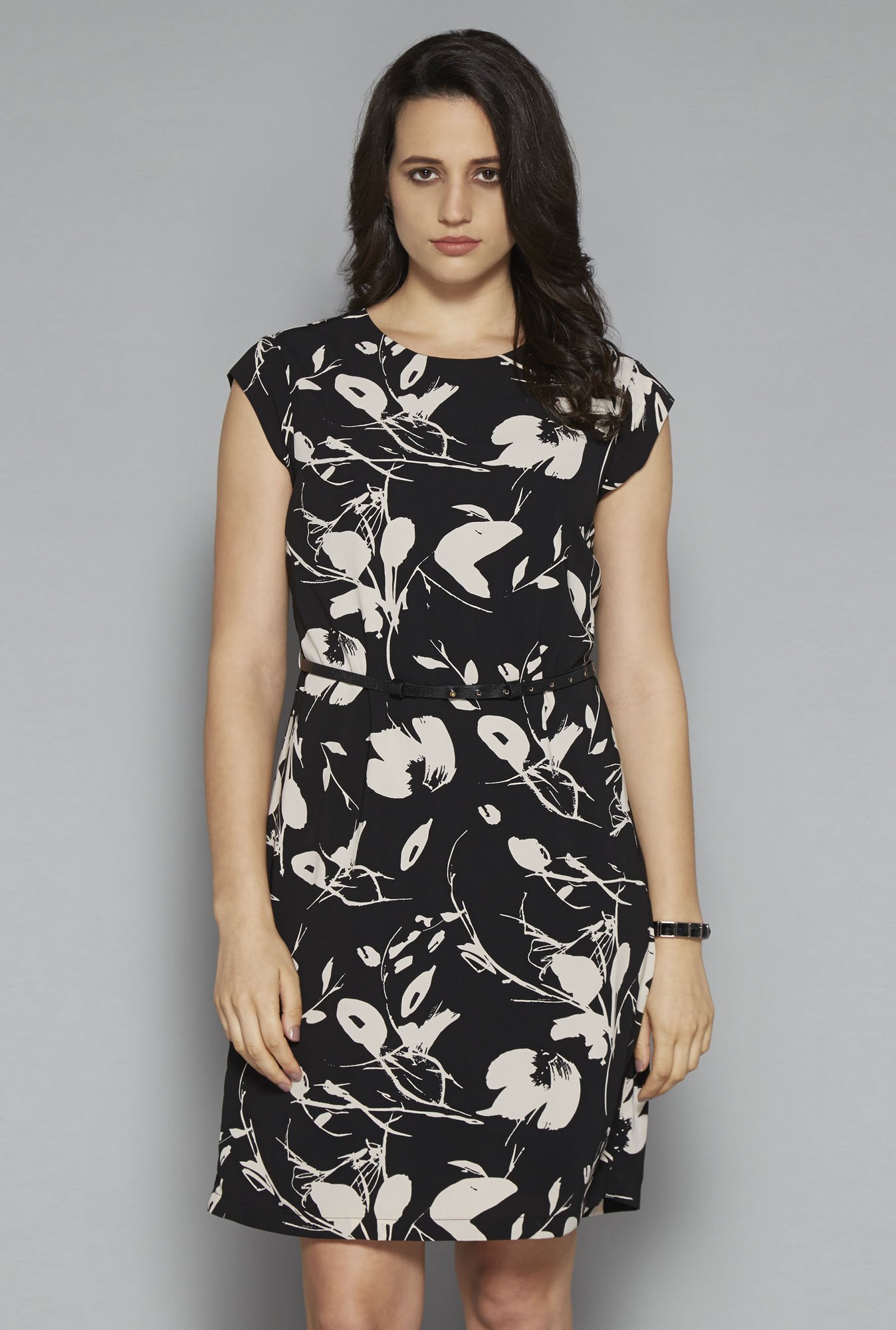 Remember the style uplift it did when you wore LBDs, well, we're giving you a cool new hack that is not as cliched as LBDs but just as easy as they were. Presenting to you the concept of black-based dark floral designs that can find a place in your wardrobe in the quaintest of ways! Get dressed with a mix of monochromes with dark florals or sheer black finishers with dark floral detailing, the choice is yours but the effect will be the same – perfection at its best!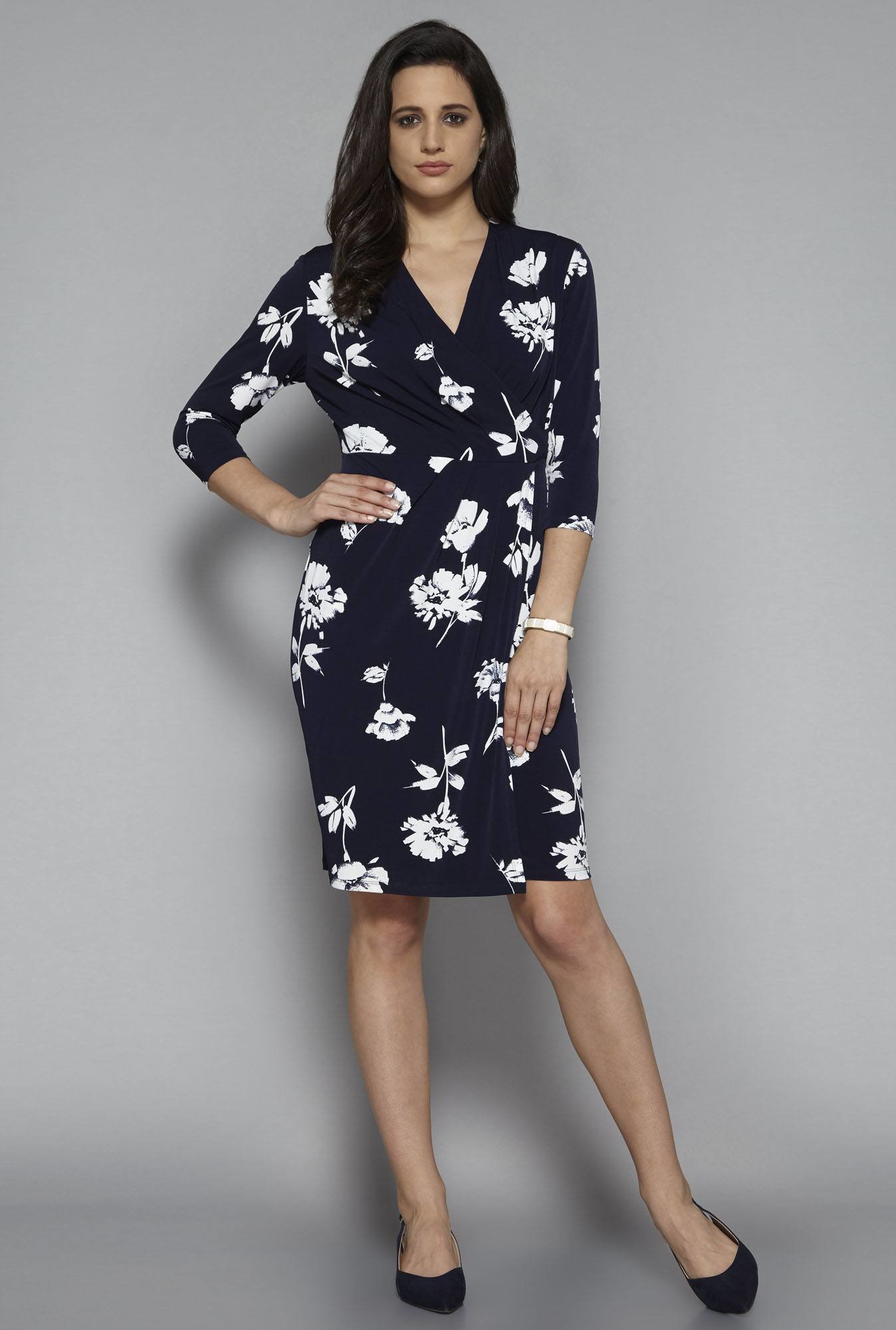 A wrap here and an abstract floral print there, here's a mark of demure style that completes your corporate closet with the sanguine feminine touch. Look graceful and poised as you walk the talk at meetings in this wrap and tie navy blue number. Complete the look with a pair of navy blue or black pumps and a leather tote and you're all set.
#6 AND Coral Round Neck Dress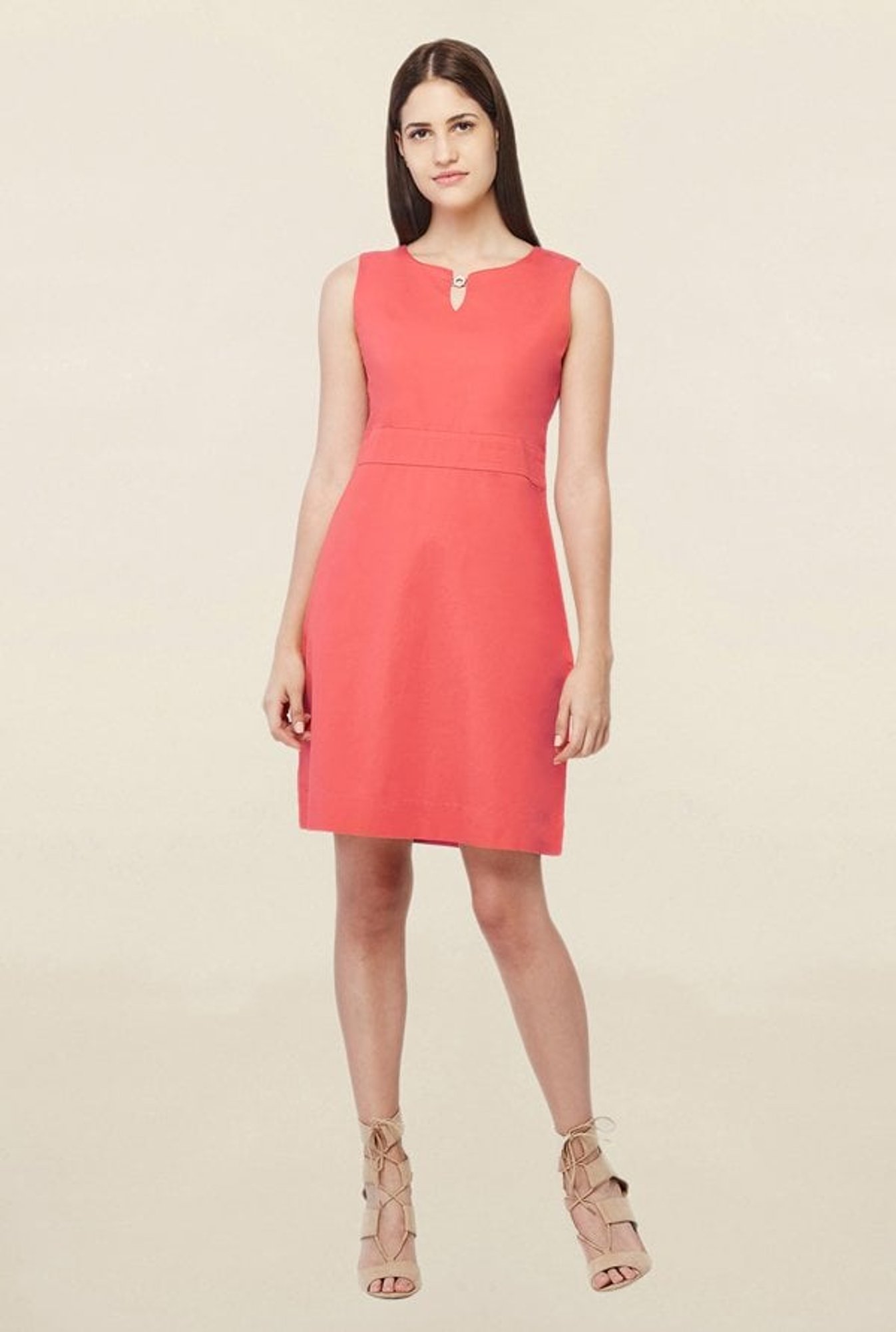 This soft yet alluring peach red dress is a must-have for a regular workday. Not only does it present you in vivid elegance but it also makes you look bright and refreshed. Carry this attire with elan as you pair it with a pure leather Louis Vitton bag or a Coach tote and wear some beige wedge heels or white stilettos for a perfectly chic look.
#7 Van Heusen Beige Full Sleeves Shirt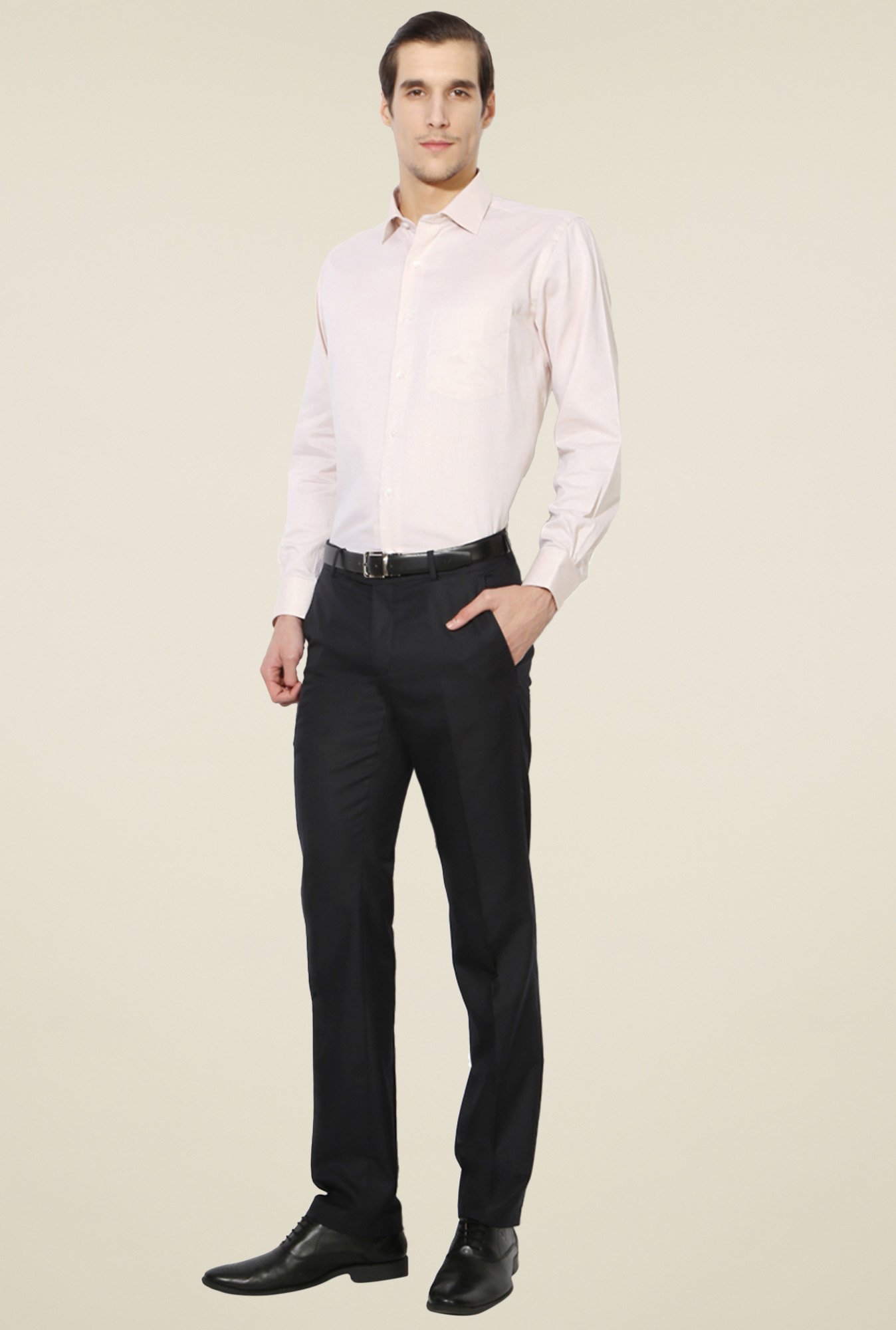 The suave and sharp look is the corporate look every guy dreams of, and Tata CliQ has revved up its collection to give young boys all the colours and styles to choose from for keeping their formal looks nothing less than extraordinary. Choose Van Heusen shirts in beige, peach and light pastel colours and pair them with straight or slim fit women trousers to cut a fine look for a delightful entry every day.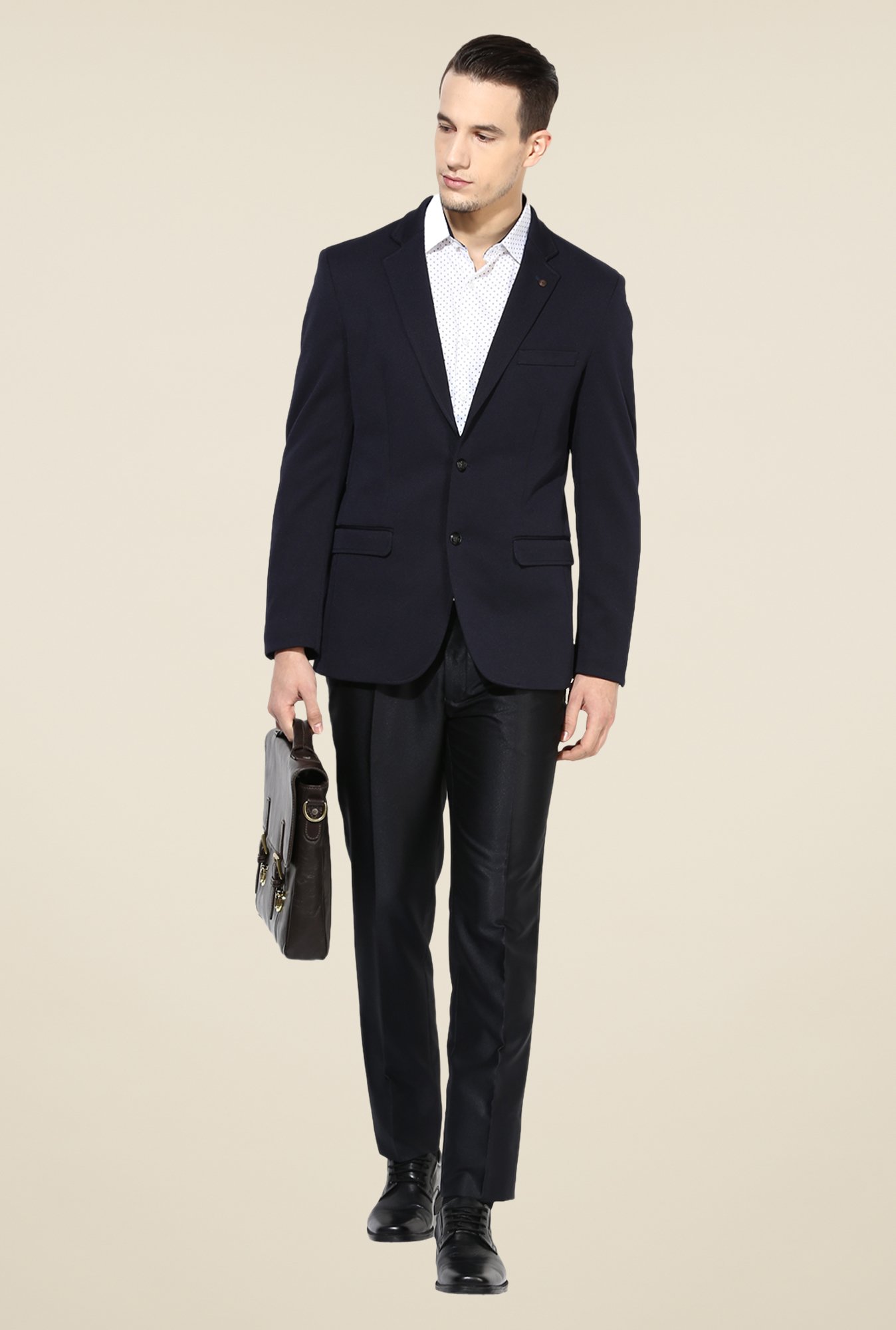 You can't call your corporate look perfect unless you haven't nailed the art of wearing a ravishing blazer. Solid coloured blazers are in and this delectable piece by Turtle is just perfect for stellar entries to boardrooms. Find yourself looking dapper in a basic full sleeved shirt, suave solid blue trousers and this intrinsically weaved blue blazer that is an instant head-turner wherever you go!
Tata CliQ Luxury has upped its shopping experience for customers in more ways than one, it offers us a completely new 'phygital' shopping experience which mixes offline and online shopping beautifully. Try shopping at Tata Cliq to experience a new charming way of 'CliQ and PiQ' in which you can reserve the items you choose and get a privileged 'in-store' feel too. Just make sure that you have some great Tata CliQ coupons in your hand so that you can keep buying all you need without a stop!
👋CashKaro Exclusive Offer👋
Hungry for more Cashback 💸? Download CashKaro App to get a Rs 60 bonus Cashback + Save up to Rs 15,000/month on online shopping.