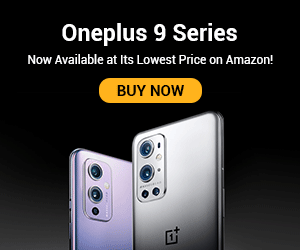 Ever since the startup community started building up in 2010-11, some entrepreneurs have ventured into selling healthcare products online and have created quite a stir. Online pharmacies have come up to provide medical products without compromising on quality, trust and confidentiality of patient information, of which Netmeds is clearly the frontrunner.
NetMeds Marketplace Pvt. Ltd. has ventured into the delivery of therapeutic products like prescription drugs, supplements, baby food and mother and baby-specific products through one of the best Apps and a user-friendly website.
Netmeds, the online web portal that was launched by Dadha group in May 2015 has currently over 150000 users as of Jan 2016 and has grown from a 30-member team to a 100-member one now. Despite the challenges that selling pharmaceuticals online in India has, Netmeds has steered clear of the mark. Here's a look into what makes this app the frequent medication partner for most Indians.
I) Commitment
Netmeds is more focused on the delivery of medicinal drugs that patients order as per treatment requirements than other health and wellness products. The company is solely committed to delivering prescription drugs for illnesses like diabetes, heart diseases, asthma, and osteoporosis etc. There is a team of 15 pharmacists at NetMeds that focusses on long term medication orders alone.
II) Integrity
NetMeds processes only those orders that have prescriptions clearly showing the date of appointment with the doctor, the registration details of the doctor and the strength of the medicine ordered for. It rejects a large number of orders that don't conform to the laws no matter what the order value is. It's no wonder that they won the NDTV Unicorn Startup Award as the most path-breaking and disruptive startup companies.
III) Value for Money
When an order is received on NetMeds along with a valid prescription, the pharmacists look for low-cost equivalents of the same medicine in order that the patient can cut down on his/her medical expenses without taking upon any unnecessary risks, but it is not finalized without the consent of the patient or the patient's doctor. Plus, Netmeds always offers a 10% discount on orders with no minimum value and free delivery for all orders above Rs. 1000.
IV) Edge of Experience
Since Dadha group has been in the pharmaceutical delivery industry for 100 years, half the work on studying the Indian patient population and risks of the business has already been done by them even before other companies in this industry tried their hands on it.
V) Awareness
Netmeds doesn't endorse itself or the medicines available through its services, rather it  spreads awareness about the risks of over-medication and under-prescribed medicine consumption which is quite rampant in India. The company is working towards assisting patients with the correct ways to deal with their health instead of only focusing on the sales perspective.
VI) Resilience
Since the company is pre-owned by a parent company (Dadha Pharma Pvt. Ltd) already involved in the pharmacy space, it doesn't have to face pressures regarding expectations of sales and profits. Therefore, among all the companies in this space, it has the resilience to build itself in a well-paced manner without compromising on the legal issues and other challenges.
VII) Infrastructure
Dadha Pharma Pvt Ltd. has been operating in all cities across the Indian peninsula with pharmacies in Hyderabad, Bangalore, Ernakulum, Chennai, Coimbatore and Vijayawada. Plus, Dadha group also operates logistics of shipments to more than 150 countries across the globe. So there's no place in India (albeit including the islands of Lakshadweep and A&N) where they cannot deliver. In fact, customers repeatedly post testimonials saying they received their order within 2-4 days.
VIII) Robust App
The Netmeds – India Ki Pharmacy App is fast, organized and has practically no technical glitches, which means that developers there have spent a good one year on developing the App interface which has a shorter load time and is user-friendly even for users who are not very technologically advanced.
If you still have questions regarding buying medicines online, you may like to check this video: