The World Water Day is celebrated on March 22 every year to understand the importance of water and add significance to water-related problems around the world.
Started by the United Nations as a campaign 23 years ago, #WorldWaterDay is observed to understand how water impacts the lives of people. Every year, UN picks a theme for the Water Day and the theme this year is 'Water and Jobs'.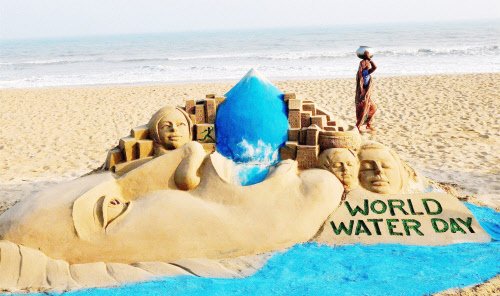 The theme is for the millions of people who work in water but are not protected by even basic labour rights. The focus is also on quality supply of water to people who work in watery places and thus transform their lives.
---
Here are 8 facts about water that you must know on this World Water Day.
1. About 663 million people lack access to safe drinking water. This number translates into 1 in 10 people who lack quality water.
2. Nearly one-third of all schools around the world have no good access to safe water and adequate sanitation.
3. Healthcare facilities in low and middle-income countries lack safe water sources for clinical usage.
4. Every 90 seconds a child dies due to some water-related disease.
5. There are more people in the world who have access to a mobile phone than a toilet.
6. The safe drinking water quantity will fall by 40 percent in 15 years if the existing water conservation practices are followed. This calls for an improved course of action to save water.
7. Around 9 million people are without access to clean drinking water in developed countries.
8. According to the statistics released by World Economic Forum, water crisis is the #1 global risk based on its impact on the society.
Courtesy: Water.org