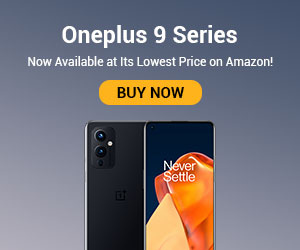 When it comes to shopping online, one cannot get away without mentioning Amazon India. It has changed the way people look at e-commerce.
Recently, Amazon beat Snapdeal to become India's 2nd largest online marketplace. It features more than 3 crore products with 28 main and 147 sub-categories. It has dedicated categories like Books, Mobile & Tablets, Computer & Accessories, Home & Kitchen, Clothing, Beauty and a lot more. You get the latest offers and exclusive Amazon deals. You get all your favourite brands too.
We give you an insight of what Amazon India store is all about.
Popular Trends at Amazon India
Amazon Specials
Deal of the Day
With Deal of the Day, Amazon showcases some hand-picked deals for its users across different categories like Fashion, Home & Kitchen, Electronics, Beauty and a lot more. You can also keep a check on a particular product by tracking the remaining time left on the deal. Use Amazon promotional codes India offers for added discounts and cashback on shopping online at Amazon.
Gift Cards
The joy of getting gifts from your loved ones is beyond comprehension. With Amazon Gift Cards, your loved ones can choose to buy anything for their own. Just send them a gift card via e-mail with different denominations ranging from Rs 10 to Rs 10,000.
One-Day Delivery
Waiting is such an old school thing. That's why Amazon.in gives an option of One-Day Delivery of products to its customers. You order a product and it is delivered within 24 hours.
Amazon India Downloads and Ratings on Playstore in Contrast to Flipkart and Snapdeal
User Engagement on Amazon India and Other Popular E-Commerce Websites
Given below is the user engagement on the popular e-commerce websites on the basis of Total Visits, Time spent on site, Page Views and Bouche Rate as per SimilarWeb.com data.
Amazon.in