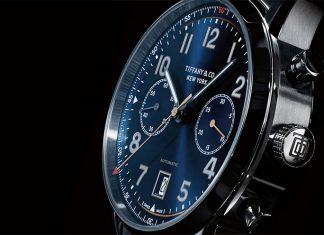 Watches are so named as a reminder- if you don't watch what you do with your time, it will slip away from you! Now, that's...
What is Becosule capsule? Becosule is a multivitamin formulation that contains Vitamin B complex, Vitamin C and Calcium Pantothenate. Check out the Becosule capsule composition...
Best Anti-Dandruff shampoos take about 6 to 8 weeks on an average when used at regular intervals or in constant intervals depending on the...
Sun Direct is a Chennai based direct broadcast satellite service provider. The company's satellite service was launched in 2007 transmitting digital satellite television to...
Source:Scroll.in Jet Airways, India's second largest airline is offering discounts on domestic and international flight tickets. The airline is offering upto 30 % discount on...
Having issues with Airtel Money? Find Airtel toll free and other helpline numbers here. Airtel Money wallet provides you with quick and easy solutions...
Ajio is a one stop shop for all your fashion needs. Find the trendiest styles in clothing, jewellery, accessories, footwear and more from International...
Oyo is India's largest hospitality company mainly consisting of budget hotels. The company was started in 2013 and has grown leaps and bounds. If...
If you're looking for UPSRTC helpline and customer care numbers, look no further. UPSRTC or Uttar Pradesh State Road Transport Corporation is a public...
Get all your travel related queries get sorted by calling on ixigo customer care numbers. It is a leading website for destination search and...
Worlds of Wonder is part of the Entertainment city in Noida. It is the largest theme park in India with 20 TUV certified rides...
If you've landed here it means you are an avid online shopper trying to find out the Best Laptops Under Rs. 50000. Here is...
Buffets are quintessential. Why? Because they offer a wide variety of food at reasonable prices. Also because as Indians, we need to taste a...
Ola, the online transportation services company has recently integrated Foodpanda into its Ola mobile app. The Foodpanda's 'Snacks' label can be found on the left...