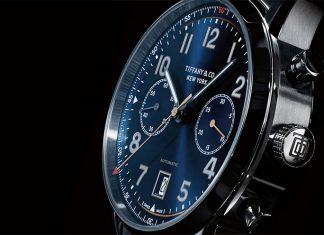 Watches are so named as a reminder- if you don't watch what you do with your time, it will slip away from you! Now, that's...
What is Bifilac? Bifilacis a probiotic (live bacteria which are good for health) which is considered as a dietary supplement. Buy & Get Minimum 20% Discount: 1mg | Netmeds | Myra...
Khadi is a brand that relies on nature and Ayurveda to create amazing shampoos, soaps, face packs, face washes and more. The shampoos from the...
Sun Direct is a Chennai based direct broadcast satellite service provider. The company's satellite service was launched in 2007 transmitting digital satellite television to...
Source: First Post Xiaomi held the Mi Day in a store in Italy announcing the arrival of its upcoming top-range smartphone Mi 8. The phone's...
What Is Dobesil? Dobesil contains calcium dobesilate as its active ingredient which is a vasoactive drug with effects on capillary permeability and blood viscosity ...
What Is Ditide? Ditide is a diuretic drug that contains Triamterene and Benzthiazide as it's active ingredients. Buy & Get 20% Off at Myra Medicines |...
Hepatitis is an inflammation of the liver tissue Hepatitis may be temporary or long term depending on whether it lasts for less than or...
Encephalitis is the inflammation of the brain. Symptoms are often mild including a headache, fever, confusion, a stiff neck, and vomiting. Encephalitis is caused by...
What Is Dilosyn? Dilosyn contains ammonium chloride, methdilazine and sodium citrate as its active ingredients primarily used as an expectorant in the treatment of...
Worlds of Wonder is part of the Entertainment city in Noida. It is the largest theme park in India with 20 TUV certified rides...
The good old basic mobile phones have still not gone out of fashion. While it is true that smartphones have taken over our lives,...
Mumbai is not just the land of Pav Bhaji and Vada Pav, amidst all the Pavs and Puris, lie gems of places that serve...
Ola, the online transportation services company has recently integrated Foodpanda into its Ola mobile app. The Foodpanda's 'Snacks' label can be found on the left...