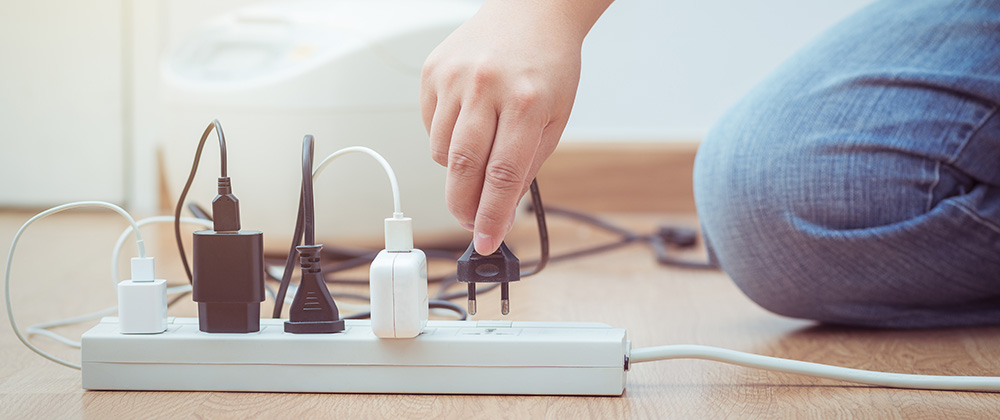 Looking for a way to protect your equipment from sudden power spikes? Here are some of the best power strips with surge protection to safeguard your devices from a power surge.
If you have several electronics at home or in office, it is advisable to use a reliable surge protector that will save you huge amounts of money in case of any electrical mishap. While choosing the best surge protector for your appliances, PC, or other devices, you should consider its surge protection rating, number of outlets, power rating, and cord length. Some models even come with USB ports to charge portable devices without plugging in their adapters. Whatever type of surge protector you need, we have enlisted some of the best ones to protect your devices from random power spikes.
Best Surge Protectors
1. Universal Sockets
The Hoteon extension board comes with six USB ports and 10-way outlets to power more of your devices simultaneously. It has universal sockets with child safety doors to protect kids from electrical shock accidents. The power strip is made of a high strength fire-resistant plastic shell with a protection system to safeguard your electronics against overload, spikes, fluctuations, and overcurrent.
Smart USB Output
This surge protector comes with six USB ports – one for Apple devices, one offering 18W Quick Charge 3.0, and the rest with up to 3.1A smart charging.
Editor's Choice
20
2. 3-Line Protection
This surge protector from Belkin is equipped with six universal sockets, which can host more of your appliances and electronics in a hassle-free way. It grounds alternating current (AC) power with 3-line protection through all the sockets to extend the life of your devices. This surge protector safeguards your appliances from the sudden power fluctuation in the AC power that may last for a fraction of a second but is potent enough to damage the circuits.
Heavy Duty Cable
This surge protector is equipped with a 1.5-metre heavy-duty cable for reliability and accessible accommodation.
Next Best
20
3. Overload Protection
The Goldmedal Curve Plus extension strip has six power outlets, so you can plug in multiple devices simultaneously. The international sockets make it compatible with devices that have different plugs. This power strip comes with a surge protector to safeguard your devices from any spikes and surges in power. It is equipped with a 2-metre cord and offers short circuit and overload protection to the connected devices.
Edge Glow LED
This surge protector comes with LED indicators on both its edges, which glows when power is switched on, giving the power strip an attractive look.
Popular Choice
20
4. Fire Resistant
The Honeywell surge protector is equipped with a master switch and eight universal sockets to accommodate multiple plugs of different sizes simultaneously. It is equipped with a 2-metre power cord and mountable slots, letting you place the strip near your electronics. This power strip provides quick surge protection with less than a 1-nanosecond response to protect your devices against sudden and abnormal power conditions.
Portable Design
This power strip sports a nifty portable design, allowing you to connect and charge multiple devices simultaneously.
Runner Up
20
5. With USB Interface
This power strip from Portronics is equipped with three 5A electrical universal sockets and three 2.1A USB intelligent charging interfaces, making it an ideal companion for all your devices, including desktops, mobile phones, and kitchen appliances. This power strip comes with a 1.8-metre cord for further ease of usage. It is made from durable PC alloy and plastic fire-proof material to safely withstand more than 1,600 plug insertions.
Inbuilt Protection System
This power strip has an in-built protection system, with a spike buster and surge protection circuit, to keep your devices safe from sudden power surges.
Also Consider
20