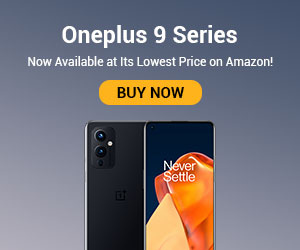 Every year, the air quality seems to be worsening. There are more cars on the road every year adding to this pollution. Hence, to protect yourself, you must use an air pollution mask. These filter most of the harmful particles present in the air. However, which one should you buy? Well, here is a list of 6 best air pollution mask brands that you can choose from.
---
Honeywell
Honeywell International Inc. is an American multinational company founded in 1906. They produce a variety of commercial and consumer products and render different services. Honeywell has set a benchmark when it comes to personal protective equipment. They have been tackling the field of respiratory protection for over 100 years now. Honeywell is one of the most trusted brands when it comes to N95 Air Masks. These masks can filter up to 95% of PM 2.5 particulate matter.
Find latest offers on Honeywell products price list in India
---
3M
3M is an American multinational company founded in 1902. They produce over 55,000 products, such as, healthcare software, optical films, passive fire protection, personal protective equipment and more. Their respiratory protection products are widely used. The most commonly bought mask is the N95 Air Mask. It filters PM 2.5 particulate matter, which if inhaled may block the arteries and in extreme cases, cause a heart attack.
Check out 3m pollution mask online at lowest price
---
SmartAir
SmartAir India is a social enterprise based in Delhi. They have innovated smart and economical DIY Air purifier kits for indoor spaces. They also make low cost pollution masks.
They also raise awareness about pollution and its consequences by conducting various workshops. SmartAir's N99 Air Masks are the best in terms of durability and ease of use.
---
Cambridge
Cambridge Mask Co. makes respirators which use military grade filtration technology. This technology was first introduced by UK Ministry of Defence to counter nuclear, biological and chemical hazards. These respirators provide almost 100% protection against bacteria and viruses because they are treated with silver. Cambridge N99 masks provides protection from PM 10 and PM 2.5 and other fuel based pollutants.
---
Vogmask
Vogmask aims to provide protection against particulate matter but not without style. They make highly efficient personal protective equipment which are reusable and offer amazing designs. They also tend to initiate dialogue and humanitarian efforts around the world for a cleaner air. Vogmask N99 air masks filter up to 99% PM 2.5 airborne particulate matter.
Also see, Dettol Products price list available in India
---
Venus
Venus Safety and Health Pvt. Limited is a Mumbai based manufacturer of personal protective equipment. Their respiratory protective range of devices include half masks, full masks, particulate filtering masks and more. Venus N-95 pollution mask is NIOSH certified. It filters up to 95% particulate matter.
Also, check out the best air pollution mask price list online with latest offers available at CashKaro and earn extra cashback on top.