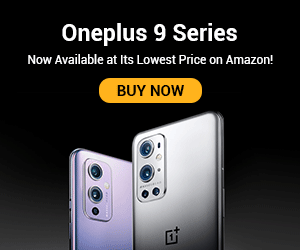 If you are on the lookout for Ayurvedic fairness cream brands, chances are that you will find yourself at a loss to settle for one, thanks to the wide array of these products available in the market, online or otherwise. When it comes to Ayurvedic fairness cream, you need to take into consideration a number of factors such as the reputation of the brand, the ingredients of the cream, what it promises, and public feedback on the same. Also, price is an important factor that influences one's choice of such products. You can take a look at the following brands offering Ayurvedic fairness cream, and thus get an idea about the best products to choose from across different types and price points.
---
Here is the list of best brands for Ayurvedic fairness cream in India-
1. Best Biotique Ayurvedic fairness creams
Biotique offers Ayurvedic fairness creams within the range of INR 149-480 on an average. Incepted in 1992, Biotique has grown to be synonymous with serious skin and hair care developed from Ayurveda. Its treatments are known to eliminate problems, and not just cover them up. Its products are 100% botanical and do not involve any animal testing. Even the packaging is eco-friendly and recyclable. It offers Ayurvedic fairness creams with completely natural ingredients including essential oils to brighten your skin.
---
2. Best Roop Mantra Ayurvedic fairness creams
Roop Mantra is known to offer a wide range of Ayurvedic fairness creams that will rejuvenate your skin with the goodness of herbal ingredients. Their assortment of creams promises a blend of unique and highly effective herbs that ensure natural fairness and glow. These are usually suitable for both men and women. The herbs that go into the making of these creams include aloe vera, tulmeric, tulsi, almonds, mulethi, neem, chandan, etc. You can get them within a range of INR 136-474 approximately.
---
3. Best VLCC Ayurvedic fairness creams
Founded in 1989 by Mrs. Vandana Luthra as a beauty and slimming services centre, VLCC is widely recognized today for its comprehensive portfolio of beauty and wellness products and services. It also enjoys great customer trust. Its range of Ayurvedic fairness creams come at a price bracket of INR 60-482. Its fairness creams are enriched with Ayurvedic beauty herbs that not only whiten skin tone but also nourish it with anti-oxidants and Flavanoids, an important skin nutrient.
---
4. Best Himalaya Ayurvedic fairness creams
Himalaya was founded by M Manal with a clear vision to bring Ayurveda to society in a contemporary form. Incepted in 1930, this company offers a wide array of personal care products that are gentle, effective and safe for long-term use. Its fairness creams are no exception. You can buy them at a price range between INR 720-378 on an average. Its fairness creams is enriched with ingredients like Persian rose, walnut, aloe vera, Mandarin orange, etc.
---
5. Best Garnier Ayurvedic fairness creams
This brand offers fairness creams that promise the blend of various skin reviving fruit extracts. Having started in 1904, it was acquired by L'Oreal in the 1970s.garnier skin care products is one of the highest luxury brands used in Asia, China, Japan, and India. Between a price range of INR 110-247, you can buy Ayurvedic fairness creams offered by Garnier, which not only lighten the skin tone but also treat blemishes, skin tans and skin discolouration.
---
6. Best Lotus Herbals Ayurvedic fairness creams
One of India's most popular natural cosmetics company, Lotus Herbals was started in 1993. This brand takes pride in offering a blend of ancient wisdom from the Vedas and modern technology. Lotus Herbals Whiteglow Skin Whitening and Brightening Gel Cream can be bought for around INR 280.
---
7. Best Fair & Lovely Ayurvedic fairness creams
The world's first safe skin lightening cream, Fair & Lovely products are used by millions across the globe. With a history of over 40 years of innovation, this brand is committed to even-toned skin along with visible fairness. Fair & Lovely Advanced Multi-Vitamin Cream is an all-time favourite amongst contemporary women.
---
8. Best Patanjali Ayurvedic fairness creams
The best part about Patanjali products is, all of them are made in India and are well-suited to all Indian skin types taking into account the climate and lifestyle of the Indian population in general. Baba Ramdev's brainchild, Patanjali is known for its cost-effective products herbal ingredients. Founded in January 2006, Patanjali Ayurved Limited is headquartered in the industrial area of Haridwar while the registered office is located at Delhi. Check out Patanjali Saundarya Fairness Cream for an economical solution to your fairness needs.
---
9. Best Ayush Ayurvedic fairness creams
Lever Ayush strives to make ancient Ayurvedic wisdom accessible to the modern-day women, to resolve their beauty problems. Its products are carefully curated with authentic recipes and processes prescribed in the age-old Granthas. Most of the products contain turmeric, saffron, cow's ghee, cardamom, rock salt, etc. Ayush's Natural Fairness Saffron Face Cream, priced at around INR 110, will improve complexion along with bringing a golden glow to your face.