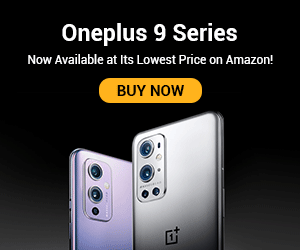 If you are on a the lookout for a good night cream, it is better to go for an Ayurvedic one as it will contain natural ingredients that will have a soothing effect on your skin. Nothing works better than using Ayurvedic night cream to feel your skin rejuvenated in the morning, without any side effects. These usually are completely natural and organic, that ensures long-lasting results. Many reputed skincare brands offer Ayurvedic night creams, as more and more buyers are getting attracted towards these products. The list given below mentions some of these brands along with their price points. Set your budget and get hold of a good night cream for effective results.
List of the Best Brands for Ayurvedic Night Cream in India-
1. Best Lotus Herbals Ayurvedic night cream
One of India's most popular natural cosmetics company, Lotus Herbals was started in 1993. This brand takes pride in offering a blend of ancient wisdom from the Vedas and modern technology. Those who prefer to stick to natural-based night cream will surely dig this brand. The price range is around INR 266-540.
2. Best Oshea Herbals Ayurvedic night cream
This brand offers a wide range of night creams that are formulated with Ayurvedic ingredients to give an added glow and check imperfections. The Oshea Herbals Phytonight Night Cream being a purely Ayurvedic preparation is a 9 in 1 multipurpose night cream which is enriched with almond oil, shea butter, and other such natural ingredients. It is priced at around Rs. 449.
3. Best VLCC Ayurvedic night cream
Founded in 1989 by Mrs. Vandana Luthra as a beauty and slimming services centre, VLCC is widely recognized today for its comprehensive portfolio of beauty and wellness products and services. It also enjoys great customer trust. The night creams offered by this brand include, VLCC Hydrating Anti-Ageing Night Cream, VLCC Snigdha Skin Whitening Night Cream, etc.
4. Best Himalaya Herbals Ayurvedic night cream
Himalaya was founded by M Manal with a clear vision to bring Ayurveda to society in a contemporary form. Incepted in 1930, this company offers a wide array of personal care products that are gentle, effective and safe for long-term use. if you are looking for night creams, take your pick from Himalaya Herbals Revitalizing Night Cream, Himalaya Youth Eternity Night Cream, and few other products.
5. Best Garnier Skin Naturals Ayurvedic night cream
This brand offers fairness creams that promise the blend of various skin reviving fruit extracts. Having started in 1904, it was acquired by L'Oreal in the 1970s. Garnier skin care products are one of the highest luxury brands used in Asia, China, Japan, and India. Garnier Skin Naturals Light Complete Night Cream has an intensive exfoliating action that peels off dullness overnight.
6. Best WOW Ayurvedic night cream
Based in Bangalore, WOW is known for its premium quality health, grooming, and beauty products. Its offerings, rich in natural bio-active ingredients, are free of artificial additives or harmful synthetic chemicals. WOW Anti-Ageing Night Cream minimizes fine lines, fades age spots, and brings a natural glow to your skin.
7. Best Forest Essentials Ayurvedic night cream
An authentic and traditional skincare brand, Forest Essentials has its foundations in the ancient science of Ayurveda. A pioneer is the Luxury Ayurvedic segment, today, it has become the quintessential Indian Beauty Brand where skin and hair-care solutions are brought to life through pain-staking research. There is a wide range of night creams offered by this brand.
8. Best Khadi Ayurvedic night cream
A leading manufacturer, exporter and supplier for Khadi natural products, this brand has a coverage of total 18 states and 35 authorized distributors all over India. Its products comply with WHO, GMP, and ISO standards and boast of herbal active ingredients. When it comes to night cream, you can choose from a number of options, including Generic Khadi Nourishing Night Cream, Khadi Natural Herbal Night Cream, and so on.
9. Best Blue Nectar Ayurvedic night cream
This contemporary Ayurvedic brand offers Blue Nectar Kumkumadi Ayurvedic Radiance Glow Night Serum not only fights the effects of ageing, but also reduces fine lines and wrinkles as well as evens out skin tone.
10. Best Greenberry Ayurvedic night cream
Greenberry Organics is a reputed beauty brand that delivers quality, natural beauty solutions. It emphasizes on transparency, small batch production, environment safety, standardization, trusted ingredients, social consciousness, and so on. Its products are free of toxic ingredients such as, sulphate, paraben, phthalate, wax, minerals, petrolatum, and so on. You can opt for Greenberry Organics Bio Active Intense Night Cream with Natural Bio Active Ingredients.
You May Also Like
Best Brands Of Metallic Nail Paint
Ayurvedic Cream For Pigmentation