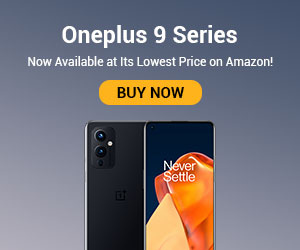 Indian market is loaded with face creams, and there are many creams available in the market and the competition to sell them is very high. Most of the creams contain chemicals that damage the skin of women as well as men. So the conclusion to get saved from all this is to use ayurvedic skin care cream instead of chemical based. Ayurvedic creams and lotions are competent and reliable to apply and also to perceive a genuine result as compared to others. People having trouble with dry skin can show their faith in ayurvedic creams for dry skin and have a better result altogether. Hence to choose the best ayurvedic creams for dry skin, the following list will be useful.
---
Here's a list of 10 best Ayurvedic cream brands for dry skin: 
1. Best Lotus Herbals Ayurvedic cream for dry skin
One of India's most popular natural cosmetics company, Lotus Herbals was started in 1993. This brand takes pride in offering a blend of ancient wisdom from the Vedas and modern technology. Those who prefer to stick to natural-based Ayurvedic creams for dry skin will surely dig this brand. This brand is very pocket-friendly and the price range starts from INR 135.
---
2. Best Kama Ayurveda Ayurvedic cream for dry skin
Founded in India in 2002, Kama Ayurveda came into being with the aim of promoting the message of authentic Ayurveda, universally. It offers high quality, beautifully packaged products that are sold globally. Its range of Ayurvedic lotions for dry skin is innocuous, soothing, and effective. The price range of this brand starts from INR 700-3000.
---
3. Best Biotique Ayurvedic cream for dry skin
Biotique offers Ayurvedic creams within the range of INR 149-480 on an average. Incepted in 1992, Biotique products are known to eliminate problems, and not just cover them up. They are 100% botanical and do not involve any animal testing. Even the packaging is eco-friendly and recyclable. It offers Ayurvedic creams for dry skin with entirely natural ingredients.
---
4. Best VLCC Ayurvedic cream for pigmentation
Founded in 1989 by Mrs. Vandana Luthra as beauty and slimming services center, VLCC is widely recognized today for its comprehensive portfolio of beauty and wellness products and services. It also enjoys great customer trust. Its range of Ayurvedic creams come at a price bracket of INR 60-482. Its creams for dry skin are enriched with Ayurvedic herbs that are very effective in terms of marks and spots removal, skin replenishment and rejuvenation, prevention of hyperpigmentation, and so on.
---
5. Best Jovees Ayurvedic cream for dry skin
This is a herbal cosmetics brand which makes beauty products with organic and natural ingredients. Its range of Ayurvedic creams for dry skin comprises ingredients such as olive, almond, saffron, licorice, and so on. Jovees Cream is available within a price range of INR 210-405 on an average.
---
6. Best Khadi Ayurvedic cream for dry skin
A leading manufacturer, exporter, and supplier for Khadi natural products, this brand has a coverage of total 18 states and 35 authorized distributors all over India. Its products comply with WHO, GMP, and ISO standards and boast of herbal active ingredients. Its range of creams also serves the purpose of deep cleansing, that adds radiance and glow to your face. The product range of INR 160.
---
7. Best Forest Essentials Ayurvedic cream for dry skin
An authentic and traditional skincare brand, Forest Essentials has its foundations in the ancient science of Ayurveda. A pioneer is the Luxury Ayurvedic segment, today, it has become the quintessential Indian Beauty Brand where skin and hair-care solutions are brought to life through painstaking research. The product ranges between INR 695-1850
---
8. Best Himalaya herbal Ayurvedic cream for dry skin
Every product has three signs black, red and green. It means green indicates fully natural products, red indicates half natural products and black indicates entirely chemical. The Himalaya cream is approved by green sign hence it is fully natural ayurvedic product, and the cream for dry skin helps nourishment and keeps it fresh. The price range of Himalaya products ranges from INR 195.
---
9. Best Patanjali Ayurvedic cream for dry skin
Patanjali cream is a blend of the Ayurvedic ingredients and has been formulated with the knowledge of the Ayurveda for dry skin. The cream stimulates the cell renewal. The price is affordable as it ranges from INR 399.
---
10. Best Roop Mantra Ayurvedic cream
Roop mantra ayurvedic cream is made with  Ayurvedic herbs, and the cream is a mixture of the several herbs like nee, tulsi, lemon extracts, sandalwood etc along with the ayurvedic ingredients. It protects the skin from dryness, especially during winters. The cream has a fine and definite feeling and essence. The price range starts from INR 231.