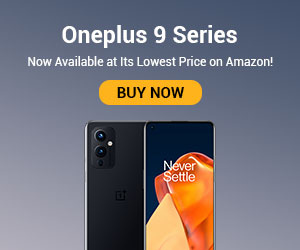 Indoor games are evergreen entertainment activities loved by people of all ages. A few games could travel with us for a whole life and help in increasing our concentration and thinking skills. One such game is the carrom. It is a strategic indoor game which requires analyzation skills. Choosing the best carrom board brand is needed for good leisure time.
---
Our Top 3 Picks:
1. Synco carrom boards
Synco carrom boards are one of the top-selling carrom board brands in the world. They produce high-quality, smooth boards with an extensive collection of carrom products. The boards come with carrom coins, carrom powders, and other accessories for a quality play. These fine boards are also supplied to the Indian carrom team. The pricing of these boards ranges from Rs. 3,199 to Rs. 12,500.
---
2. carrom boards
Precise carrom boards are one of the largest exporters of carrom boards. The boards are manufactured with high-quality plywood such as the English Birch. Various types of carrom boards are available in this brand like Monitor, Amature, Champion, Jumbo, Deluxe etc. The price of these boards varies with their size and model. On an average, the cost is between Rs. 2,600 and Rs. 13,500.
---
3. Surco carrom boards
Surco carrom boards are also a leading producer of top-class carrom boards. This brand is recommended by the ICF (International carrom Federation) and the AICF (All-Indian carrom Federation). These boards are easy to play for all above 12 years of age. Jumbo and Bulldog type of boards is sought more in this brand. The price range of these best-quality carrom boards is Rs. 4,700 to Rs. 54,000.
---
7 Best Carrom Boards To Also Consider:
1. Vinex carrom boards
Vinex is one of the leading carrom board producers in India. Their products are sold all over the world. The company is famous for its quality sports equipment and accessories. This company was established in 1957 and has evolved into a large producer of branded products with many outlets all over the world. Their professional carrom boards and carrom powders are bought by many players for its fine design, cheap pricing and smooth texture. The cost of these boards ranges between Rs. 1000 to Rs. 8000.
---
2. Stag carrom boards
Stag carrom boards are the most frequently bought carrom board brand. These boards are cost-efficient and are of high-quality. Their carrom board models are made for casual play and club games also. The company also sells carrom accessories like coins, powder, and stands. The championship model is the famous model amongst the other products. The cost of the board ranges from Rs. 2,300 to Rs. 6,000.
---
3. Suzuki carrom boards
Suzuki carrom boards is also a leading supplier of fine-quality carrom boards. This brand produces boards for regular play and for tournament games. Their recent release is the championship model with wheeled stand. They come in brown and black colored borders. The price range is from Rs. 1,700 to Rs. 5,500.
---
4. Siscaa carrom Boards
Siscaa is a famous brand in many Asian countries such as India, Nepal, Sri Lanka, and Bangladesh. They are designed uniquely and stylishly which allures the customers to buy it. The special feature of these boards is that they are resistant to water and other liquid spillages. It is hence easy to maintain these boards. This board has been used in many international tournaments since 2015. The price of these boards ranges from Rs. 1,570 to Rs. 6,300.
---
5. Uber carrom Boards
Uber is one of the famous carrom board manufacturing companies in the world. Their boards are made of best-quality plywood and bright coins and a smooth striker. The boards come with a few extra coins (black, red and brown) in addition to the usual number. They are cost-efficient and modern in look. One can also buy these boards along with a small kit box to keep the coins, striker and powder bottle. The pricing of these carrom boards ranges from Rs. 3,730 to Rs. 17,100.
---
6. JD Sports carrom Board
JD sports carrom board is one of the top manufacturers of carrom boards. Their products include various models of carrom board such as wooden and ich boards. This brand also produces boards for young kids too. These products are of different sizes such as the 32-inch, 42-inch, and 52-inch variants. Their pricing differs from size to size and from one model to the other. The average price range is from Rs. 600 to Rs. 3,999.
---
7. GSI Khel Mandir carrom Boards
The GSI carrom boards, abbreviated as the Garg Sports International are a recognized brand of carrom boards. This brand is famous for its smooth surfaced boards and resistance to warping. All boards manufactured by GSI are waterproof and are of high-quality. The boards are available in small, medium and large size. The most common is the 29×29 sized board. The coins are durable and have the re-bouncing capacity.