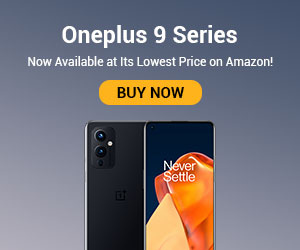 Pantene is one of the most trusted hair care brands in the world. Owned by Proctor & Gamble, Pantene has become one of the most widely used hair care brands. It is a classic shampoo brand that offers specially-formulated products for respective hair types. In fact, it was one of the first shampoos to reach Indian customers. All formulations of the brand contain the Pro-V formula through which the best Pantene shampoos make hair stronger, thicker and longer. Sounds good? Here are our picks of the best Pantene shampoos in India that you can choose from.
Read below for our Best Pantene Shampoos review. Also find links to buy all these shampoos.
Pantene Shampoos Reviews & Price – Best Pantene Shampoos
1. Pantene ProV Hairfall Control Shampoo
Pantene Pro V Hair Fall Control Shampoo helps in bidding adieu to brittle and dry hair. Make your hair 'Stronger Inside, Shinier Outside' with this best ever Pantene Shampoo. It is made with a keratin damage blocker technology that prevents hair fall due to breakage. A regular application of Pantene Pro V Hair Fall Control Shampoo can result in up to 98% less hair fall. Being structured on the Pro V formula, this Pantene Shampoo strengthens your hair from within. It removes excess oil from the scalp and makes your hair thicker and stronger in 14 days.
Pros
Reduces hair fall and breakage
Prevents damage
Moisturizes hair and scalp
Thoroughly cleans hair and scalp
Prevents hair damage
Cons
May cause dryness in certain hair types
Rating
3.5/5
2. Pantene Pro-V Silky Smooth Care Shampoo
Pantene Pro-V Silky Smooth Care Shampoo helps in dealing with dry and brittle hair. With this Pantene shampoo, you can attain soft shiny hair with its daily application. It is a perfect pick for people who have dry hair. This shampoo works on dry damaged hair and makes it silky smooth. It helps to lock in essential moisture in your hair and protects your hair against excess humidity. The humid temperature may cause dry, frizzy and rough strands that can be taken care of using Pantene Pro-V Silky Smooth Care Shampoo.
Pros
Makes hair soft and smooth
Adds lustre to hair
Lathers well
Cons
Rating
3.9/5
3. Pantene Pro-V Moisture Renewal Shampoo
Pantene Pro-V Moisture Renewal is a wonderful shampoo that revitalizes, moisturizes and repairs damaged hair. The Pantene Pro-V Moisture Renewal Shampoo erases the damage of 100 Hair Blow Dries. The moisture lock-in complex seals the moisture leaving your hair beautiful and manageable. This Pantene variant is useful for dry and parched hair that require constant revitalization. It is also suitable for coloured and permed hair. It contains keratin damage blockers that prevent damage to hair and keeps them soft and shiny.