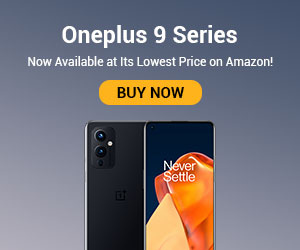 It is tempting to use shampoo for humans instead of specialized pet products to bathe your dog. While this seems a good thing to do, we promise it really isn't.
Even though occasional use may not do them much harm, frequent use of human products can be harmful to your dogs skin and hair. The two major reasons to avoid using shampoo for humans are:
Skin pH levels differ for dogs
Their skin is more sensitive
---
Earthbath All Natural Shampoo
This entirely natural shampoo contains no parabens, phosphates, synthetic dyes, perfumes, gluten DEA, enzymes or SLS/SLES.
Vitamins A, B, D and E and food-grade vanilla and almond extracts create a truly luxurious, natural dog shampoo.
Pros:
It's made of natural ingredients
Cruelty free
Biodegradable packaging
Cons:
Does not work on very smelly or dirty dogs
---
Wahl Oatmeal Shampoo
Their ingredients are solely plant derived. They restore moisture with ingredients like oatmeal, aloe vera, coconut, lime and lemon verbena.
Pros:
Natural ingredients
Oatmeal helps itchy skin
Lathers well
Cons:
---
Barklogic Lemon Tree Natural Deodorising Shampoo
This shampoo contains only plant and mineral derived ingredients. BarkLogic's shampoos are also free of sulfates, phthalates, PEG, DEA, Triclosan, Gluten, artificial colors, dyes and fragrances that can all cause irritation.
Pros:
Cleanses the dirt and debris from your dog's coat
Suitable for vegans
Rich lather
Cons:
---
SynergyLabs Veterinary Formula Triple Strength Dirty Dog Shampoo
This brand produces a variety of popular dog care products. They have heavy duty formula for really dirty dogs. The shampoo is enriched with Vitamin E, Shea butter and wheat protein.
Pros:
Possess three times the number of active cleansers compared to most competitors
Contains an exclusive dirt repel formula
Has a wonderful green apple and tea perfume fragrance
Cons:
The fragrance doesn't last long
---
4-Legger Certified Organic All Natural Dog Shampoo
This shampoo is an absolute favorite for dogs with sensitive skin. All the ingredients are certified to organic food standards.
The shampoo contains ingredients like coconut, olive and jojoba oil. The shampoo is also free of parabens and other harmful ingredients.
Pros:
Works great for dogs with sensitive skin
The best product for dermitis conditions
100% Vegan
Hypoallergenic
Cons:
Thin consistency
Pouring the shampoo is difficult
Along with great shampoos, learn about other dog grooming products that you should own.
Don't let cost come in the way of caring for your pets. Shop with CashKaro for great discounts on pet supplies.
---
Check-out new offers for these Online Pet stores to get Best Dog Shampoos at Cheapest Price: