Sports crazy men, take note. Sports like running, basketball, tennis, cricket, and football require sportswear and shoes for improved performance. Training and playing without proper shoes can lead to injuries and other problems. There are no excuses to not buy sports shoes simply because they are expensive.
Why?
Because we bring you the 8 Best Sports Shoes under Rs 2000.
---
List of 10 Best Shoes Under 2000 for Men in India
1. Adidas Men's Astrolite M Running Shoes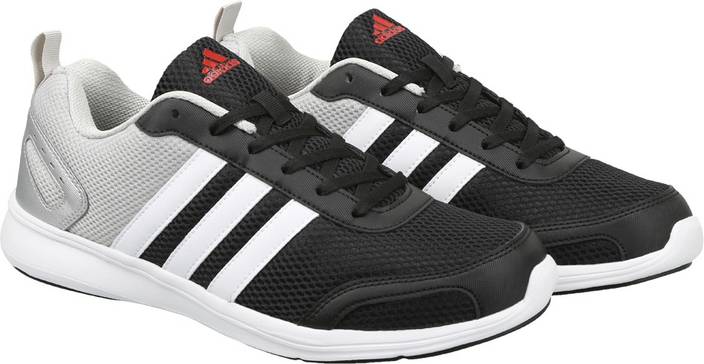 Run with feather comfort beneath your soles wearing the Adidas Men's Astrolite M Running shoes. Your shoes allow your feet to breathe through the outer mesh material and deodorize on a regular basis. Go hand in hand with performance and style with these shoes. No need to compromise on your budget either since they are a part of Adidas shoes which cost under 2000.
The sports shoes are lightweight and come with ADIWEAR outsole for best durability in hilly areas. Astrolite shoes can also be paired with casual clothing for fun occasions. It is available in four different color combinations.
---
2. Reebok Electrify Speed Running Shoes
Get a dashing performance improvement in the field and at the gym with the Reebok Electrify Speed Running Shoes. Among the best running shoes under 2000, the sports shoe offers unmatched cushion, comfort, and stability to ensure the best performance in all situations.
Reebok Electrify Speed shoes come with synthetic upper lining for enhanced durability. The low-ankle design and rubber sole give great traction on any surface. Buy online at shopping sites during fashion sale for bigger discounts.
---
3. Puma Men's Agility IDP Running Shoes
The Men's Agility IDP Running Shoes from Puma best suits athletics, basketball, and tennis. These shoes are durable and provide the best comfort to perform better every day. They are lightweight and come with a lace-up closure and synthetic material finish. These make an undisputed entry into our list of best running shoes in India under 2000.
A value for money product, these shoes come in three color combinations. Compare them with other bestselling sports shoes in the same range to get the best deal.
---
4. Lee Cooper Running Shoes
Trend the extra mile and discover tracks less travelled in style on a pair of Lee Cooper Running Shoes. The mesh layer with synthetic leather overlays give a perfect fit and enhanced support for running long distances.
A good grip and cushion on all surfaces are ensured by the rubber sole and fabric lining. Pair it up with sports t-shirt and shorts to bring the fashion game into the sport. Lee Cooper sports shoes are available in many colors including navy blue and black.
---
5. Nike Downshifter 6 MSL Running Shoes

The world's leading manufacturer of sports apparel and shoes brings a high technology and innovation-driven Nike Downshifter 6 MSL Running Shoes. Designed to deliver superior performance, high durability, and great performance, the Nike sports shoe gives you a feathery light feel while training and playing sports. Easily one of the best budget Nike running shoes in the under 2000 price range.
Nike shoes can be purchased with Snapdeal shoes offers for massive discounts. An overlay of artificial leather provides continued comfort and support with excellent elasticity. Get natural movement of the foot with deep flex groove in the outsole and midsole.
Woodland sports shoes are available under Rs 2000 during clearance sales. They match up with premium brands like Nike and Adidas in delivering amazing performance in any terrain.
---
6. Lotto Park Trainer Running Shoes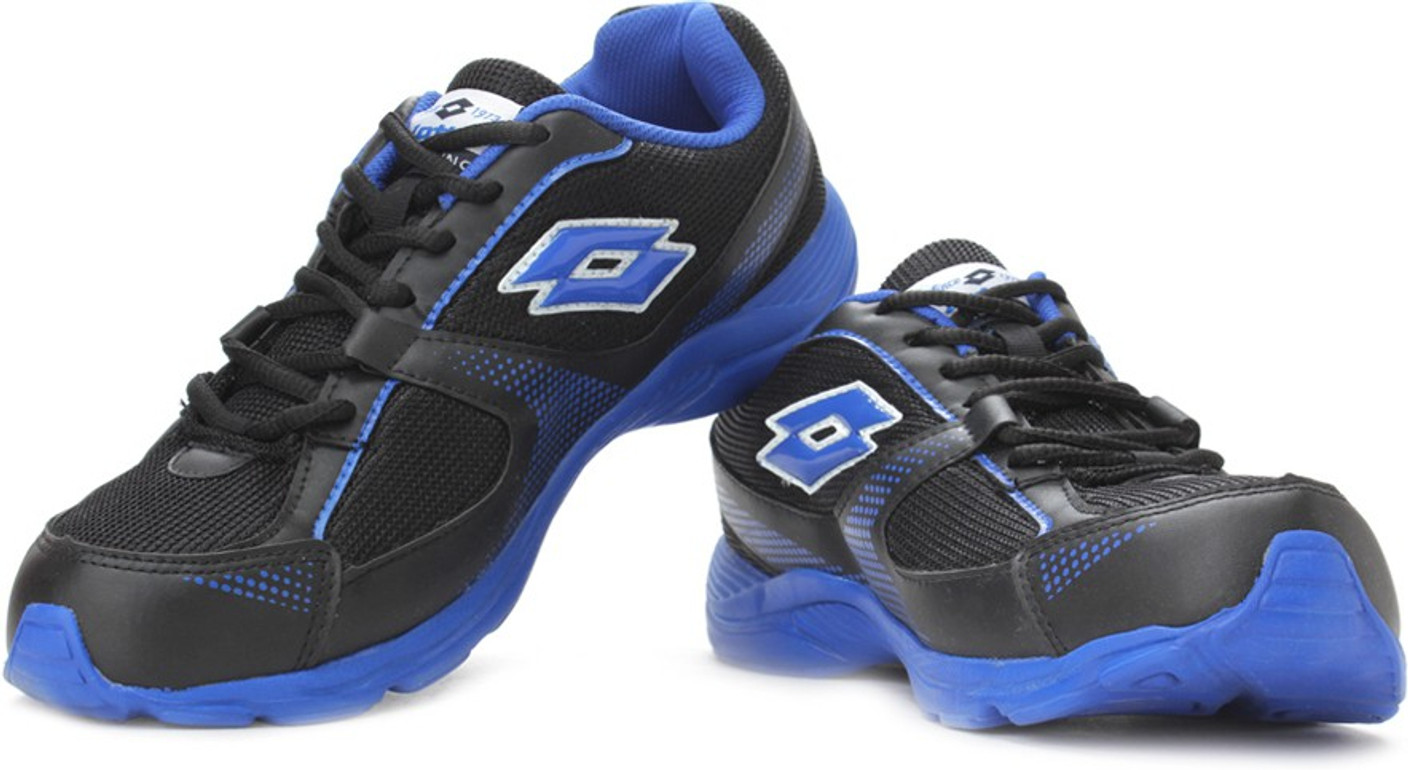 Professionally crafted with high-quality materials to last long and sturdy, the Lotto Park Trainer Running Shoes feature a smart design to make you look amazing in sporty outfits. Give a boost to your workout sessions and athletic training with this pair of effective shoes.
Lotto sports shoes can be availed at a very nominal price during online sales and festive seasons. Get these lightweight shoes to fuel performance on all sporting occasions.
---
7. Puma Splendor DP Running Shoes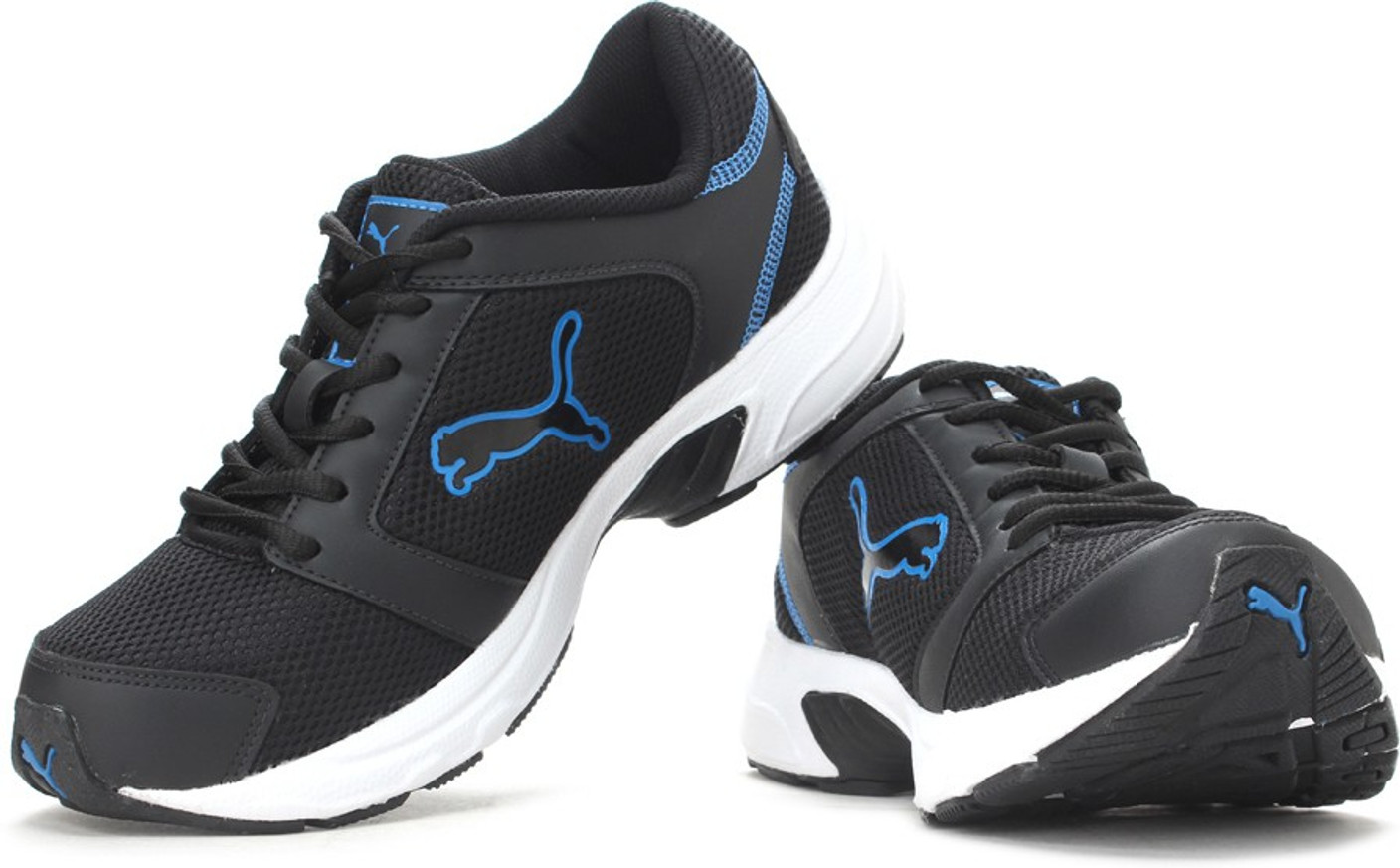 Hit the road and treadmill with the comfortable Puma Splendor DP Running Shoes. These sports shoes are designed to give maximum cushion and protection for long runs and sprints. They are lightweight and made for amateur and professional runners.
Puma Splendor shoes come with a rubber sole and faux leather upper material. Buy them online after comparing prices to get the best deal. The shoe comes in black, grey, and dark blue colors.
---
8. Sparx SX0235G Sports Shoes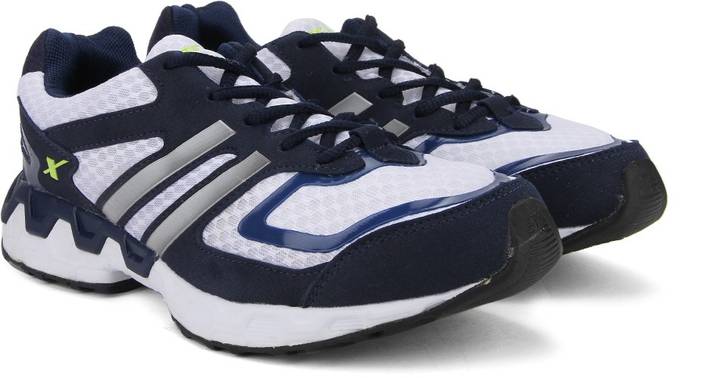 A sports brand that symbolizes the wholehearted zest of life, Sparx has grown into a customer-centric footwear manufacturer meeting the needs of the quintessential Indian shopper. The Sparx SX0235G is a trendy and comfortable sports shoe designed for outdoor activities.
The shoes look stylish and are available at a very affordable price. They are perfect for walking, running, playing basketball, tennis, and badminton. Enjoy the delightful experience of wearing a high-quality sports product that gives optimum performance and best comfortable in its range.
---
Pick your choice and get ready to game on!