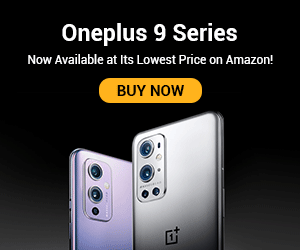 Data storage is a big problem nowadays. We are overloaded with information but running out of storage devices. We use same old and everyday pen drive to store or transfer the data. But not anymore! We are going to show you 10 pen drives that will absolutely drive you crazy. Not only this, we also have Amazon Electronics Sale Offers for you to buy these pen drives at cheaper prices. Do check out the latest coupons and avail extra cashback.
Mjolnir Thor's Hammer Pendrive
"Whosoever holds this hammer, if he be worthy, shall possess the power of Thor". If you think you're worthy enough, buy the silver Thor's hammer USB 2.0. Available in 16 GB and 32 GB.
Captain America's Shield Pen Drive
While Captain America is busy protecting the world, you protect your data with the Cap's shield pen drive. Now, your data is shield protected. Available in 16 GB and 32 GB.
DSLR Pen Drive
Photography lovers say cheese! Apparently, your love for the DSLR is reflected in all your stuff, so why not a DSLR shaped pen drive to boast among your fellow photographers? Click pictures with DSLR Sr. and save all of 'em in DSLR Jr. Available in 16 GB and 32 GB.
Hulk Avenger Pen Drive
Nobody will dare to steal your data when you save it in a pen drive inspired by Hulk. Don't just save data, smash it. Available in 16 and 32 GB.
Burger Pen Drive
Foodaholics have now another reason to love food! This veg. burger pen drive is stuffed with onion and cheese slice, tomato, lettuce, grilled aloo/chicken tikki and a lot of data. Store your photos, videos and other important files in this adorable pen drive. Available in 8GB, 16GB and 32GB.
Iron Man Pen Drive
What if you cannot be a genius, billionaire, playboy and a philanthropist like Tony Stark but you can always be you. This Iron Man USB can hold upto 16 GB of your data. Available in red-gold and silver colour.
Sneaker Shoe Pen Drive
If you love everything about shoes, you need to buy the fappy store's sneaker pen drive. Made from rubber, the USB is available in 8GB, 16GB and 32GB storage capacity. Choose from red or blue colour.
Arc Reactor Pen Drive
Activate the shield and update the system, Jarvis! This super hot arc reactor pen drive comes with LED light and on/off button. Compatible with every device. Transfer or save your data Avengers style.
Hand Purse Pen Drive
How efficient would it be if you could carry all your data and files in your handbag? Abracadabra! This rubber USB flash drive is available in 16 and 32GB storage capacity and 4 colours.
Hand Grenade Pen Drive
Buy this hand grenade pen drive only if your love for arms is unconditional but intentions are clear. Your files are now bomb proof. Available in 16 GB and 32 GB.
Which one are you buying today?